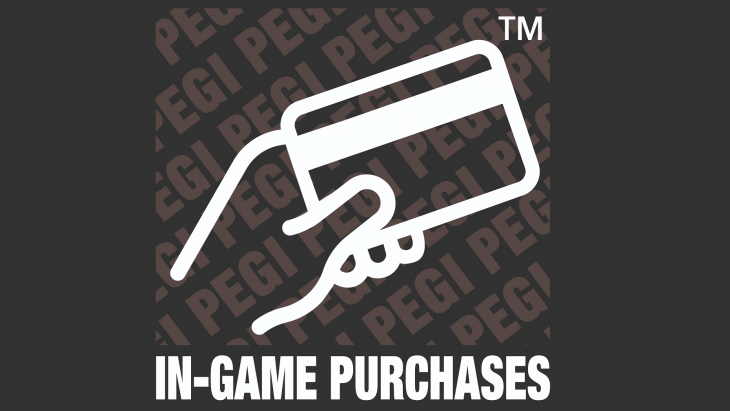 PEGI, the content rating system, have announced that they will be labeling physical releases featuring in-game purchases under a new descriptor.
There is already a content descriptor for digital games that feature in-game purchases. Now a new descriptor indicating the same content will appear on physical releases that have options for additional in-game purchases.
Managing Director of PEGI, Simon Little, said in a statement that the company felt it was important to make parents aware of any and all options for in-game purchases. This is the first step towards helping those parents understand what they're buying for their children, and what the game contains regarding monetization.
Little pointed out that there are many ways in which parents control the gaming experiences of their children in order to protect them. Whether this is through parental controls or restricted purchasing options, they can have some degree of influence over what their children are playing, and how they are spending their money.
Previously parents would have to rely on store clerk knowledge regarding in-game purchases when buying physical games, but now they can make an informed decision. Furthermore, parents are better equipped to talk to their children about different games and what they contain, helping them manage the types of games their children are playing.
The new descriptor will be applied to all games that contain in-game purchases towards the end of 2019. The descriptor will allow parents to keep an eye on how much is being spent on video games after the initial purchase, giving them foresight regarding transactions that might appear on their bank statements.
The decision to add this new descriptor was the result of a recent survey. The survey showed that two in five parents have children who spend money on in-game purchases. Eight out of ten of the parents surveyed had an agreement on spending with their children. 60 percent required permission before making a purchase, 31 percent have a spending limit, 28 percent used parental controls, and 25 percent monitored bank statements and credit card bills. 2 percent of those surveyed parents didn't monitor their children's in-game spending habits.