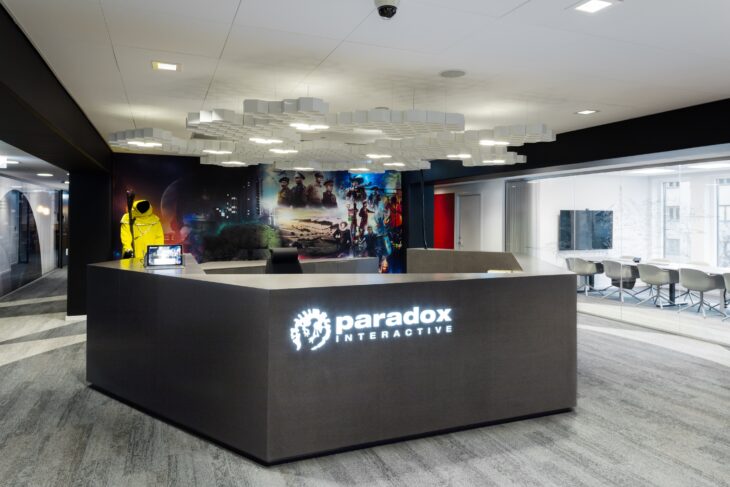 Paradox Interactive has reported a fall in revenue for Q1 of 9 percent, as well as a huge drop in profit of 44 percent year-on-year. Revenue between January and March this year reached SEK 364.5 million ($43 million), down from SEK 400.4 million ($48 million) last year.
Paradox Interactive's CEO Ebba Ljungerud noted that the company has been impacted by fluctuating exchange rates. She explained that since a large part of their business is dealt in USD, a drop in the exchange rate this year of 13 percent has negatively impacted them. She added that the company isn't happy with the results, and will be releasing more in this current quarter to combat the decline.
Perhaps most poignant of all is Ljungerud's admission that the company can do better. She did caveat this by stating that there are simply some periods with fewer game and expansion releases, but Paradox Interactive needs to rise above this.
According to Ljungerud, the company has lost efficiency in certain areas due to the pandemic. This is the result of remote working, and it is something that the company needs to improve upon in order to perform better for players.
In particular, Ljungerud said that Surviving Mars will be a key focus for the company moving forward. It now services over 5 million players, and more content is being produced in the background to better serve them and give them more to do.
The company has also identified several other games with potential during the pandemic, including Prison Architect, Planetfall, Crusader Kings III, Stellaris, Hearts of Iron IV, Cities Skylines, and Europa Universalis IV. To focus on these games and more, Paradox Interactive cancelled two unnamed projects.
Finally, Paradox Interactive reported that it will be serving its Chinese players better moving forward. The market has become increasingly important, and more games and support will result in more sales and a better financial slate in the future.
Paradox Interactive's games require a lot of input from players. Whilst they were overwhelmed with an influx of new players in the early days of the pandemic, players soon dropped off due to the complexity of the games, or just the speed at which all the content could be consumed.