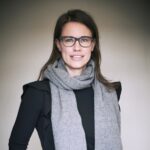 Ebba Ljungerud is the former Chief Executive Officer (CEO) of Paradox Interactive, a video game publisher based in Sweden. Ms. Ljungerud has been with the company for over six years, first as Non-Executive Director of the Board, and starting from August 2018 as the CEO. Prior to that, she has been eight years with Kindred Group, as Chief Production and then Cheif Commercial Officer.
She is currently a member of the Board of Directors at Nordisk Film Games.
Ebba Ljungerud has a Masters of Science from Lund University.
In September 2021, Ebba Ljungerud leaves Paradox Interactive due to "differing views on company strategy".
---
Profiles and Links:
---
Related News
Read all related news...