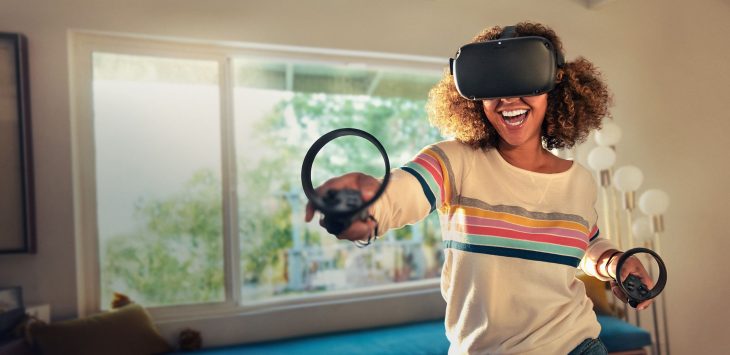 Any consumers hoping to pick up an Oculus Quest after the rush of the holiday sales period may be out of luck. Across all retailers the Oculus Quest is listed as backordered, and Oculus US has the estimated delivery date in late February or early March 2020.
Retailers including Amazon, GameStop, Best Buy, NewEgg, MicroCenter, Walmart, and B&H Photo Video all have Oculus products listed as backordered, indicating that they've used up all their allocated stock.
The Oculus Quest does seem to be coming back into stock with Oculus US though, with orders quoting a delivery date of March 3, 2020 for the 64GB version, and February 27, 2020 for the 128GB model.
Amazon is currently listing a back in stock date of January 22 for the 128GB model of the Oculus Quest. While there's no date for the 64GB version yet, it is available through third-party sellers, though it's listed for a lot more than the usual $400 price tag. The company is also listing the Oculus Link with a February 10 delivery date.
In Europe the availability of these products seems to be better. Directly from Oculus, the 64GB Oculus Quest model can be delivered by January 23, 2020, and the 128GB model by January 15.
While the stock situation was much worse in December, it seems as though Oculus has prioritized Europe for the first stock replenishment. This may be due to how much stock was allocated to stores in the US prior to the holiday sales period. It could also be because European consumers need to purchase from Oculus directly, meaning that they naturally have access to the first new stock as it comes in.
Oculus Quest is the most powerful VR headset on the market that allows users to experience VR without wires. The device is an all in one VR headset from the company that's making some of the most powerful VR devices on the market today. This is the direction that competitors seem to be heading in, with Sony having already filed a trademark for a new PSVR headset that appears to use no wires as well.