Nyko, a third party manufacturer of accessories for various games consoles, has announced a new dock for the Nintendo Switch that's far less bulky and intrusive than the standard one bundles with the console.
The Nintendo Switch comes in two essential parts. The first is the Slate, a tablet device on which owners are able to play their Switch games on the go just like any other handheld console. The second part is the system's dock, which serves as a place to charge the Slate device, as well as enable players to play their Nintendo Switch games on the television connected to it. Part of the USP for the Switch is how easily and quickly players can swap between couch gaming at home and gaming on the go simply by removing the Slate.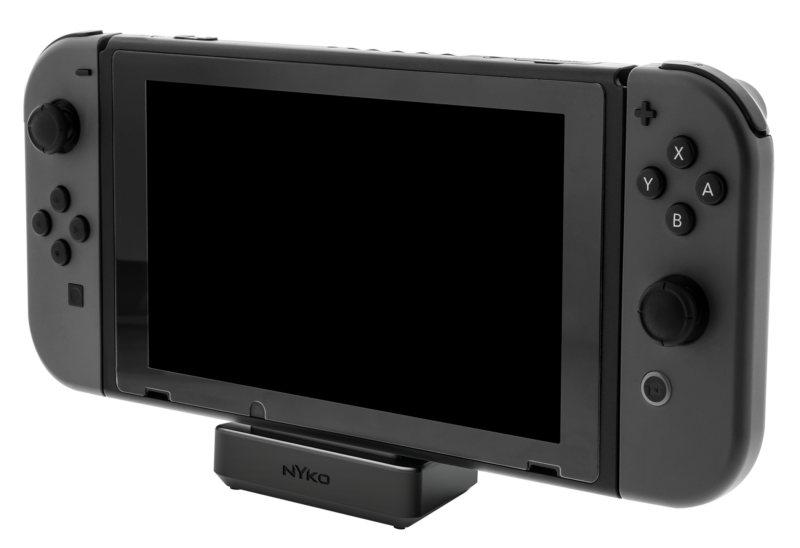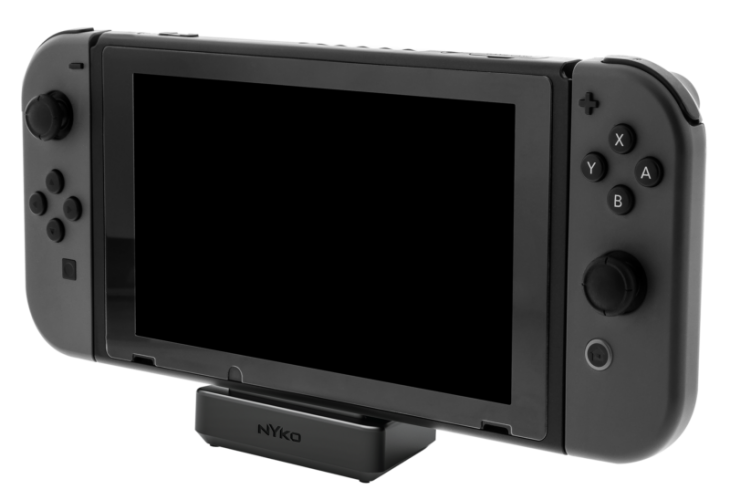 However, the Dock is a bulky object that needs to be somewhere near enough to connect to the desired television, as well as within range of where owners will be gaming, in order to connect with the Joy con controllers. At launch some owners had problems with their Docks, claiming that they scratched the Slate's screen. Due to these circumstances, the Dock must also, most of the time, be on a higher level than most consoles, making it hard to disguise it in a living room setting.
Nyko's new Dock is far smaller and more stylish than the default Switch Dock. The Nyko Dock is more of a stand for the Slate device to sit on, offering all of the same utilities as the standard dock, such as USB ports, but takes up far less room. This stand also doesn't require the Slate to be put inside it, so there's no change of screens being scratched. However, a downside to the new Dock is that users will need to be more careful when placing the Slate on it, as there is a connection that must be made carefully, instead of the simple way Slates slot into the Nintendo Docks.
The device is being called the Portable Docking Kit, for now, and is estimated to be shipping for around $45 this September at launch, a huge price drop from the Nintendo Dock which is currently priced at $90 per unit.