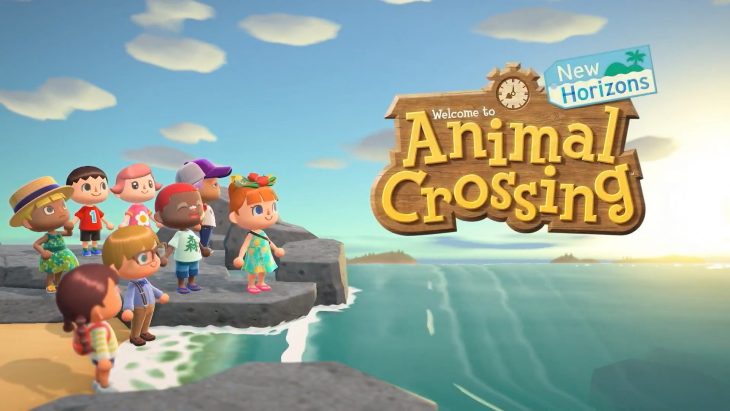 In another quiet week for releases, the Nintendo Switch has managed to completely overtake the UK weekly game sales chart.
Ghost of Tsushima, which has topped the chart every week since it launched, has finally been pushed down into second place by none other than Animal Crossing: New Horizons. The latest Animal Crossing game has been away from the top spot for 11 weeks, but has seen a renewed surge in popularity over the last few weeks. So far the game has sold 20 million copies around the world, and the latest summer update seems to be going a long way to helping push those sales even further.
There are six games that are exclusive to the Nintendo Switch in this week's top ten. Mario Kart 8 Deluxe comes in third, showing that Switch hardware sales are still going strong. Minecraft for Nintendo Switch is in fifth, Paper Mario: The Origami King is in seventh, Ring Fit Adventure in ninth, and 51 Worldwide Games rounds out the chart in tenth.
Ghost of Tsushima has seen a drop in sales of 46 percent week-on-week, but it's still holding onto second place. FIFA 20 is in fourth this week thanks to some promotional pricing at various retailers. The game is back in the top ten, having dropped out for two weeks. The announcement that AC and Inter Milan will feature in FIFA 21 may have pushed sales up as well.
Further down the chart, Star Wars Jedi: Fallen Order returns to the top forty in twentieth place with a 78 percent boost to sales week-on-week. Need for Speed Heat has also returned to the chart in sixteenth place, with sales up by 91 percent week-on-week. It's thought that distribution issues affected sales detrimentally.
The only new game in the charts this week was Fast & Furious: Crossroads. The game debuted in seventeenth place, and appears to have been given some extremely poor reviews. The developer, Codemasters, is benefiting more from F1 2020, which sits in sixth place in the chart.
The top ten best-selling games for the week ending August 8, 2020: