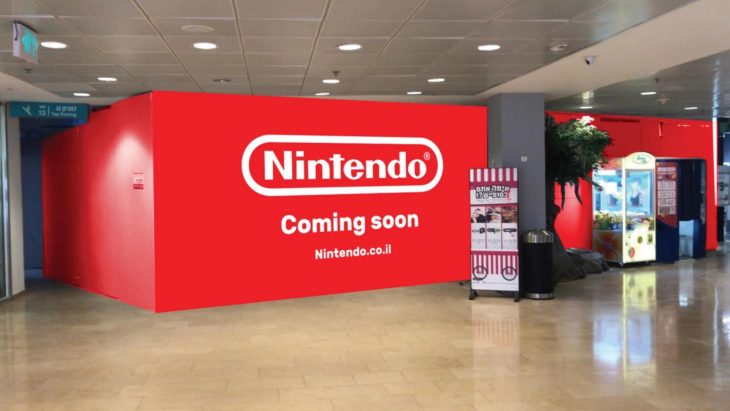 Nintendo has opened their second retail store ever. The company has chosen the Israeli city of Tel Aviv as the location for this second store, the second ever to open in fourteen years, with the first on opening back in 2005.
The new Nintendo Store had its grand opening yesterday, as reported by NintendoLife, in Tel Aviv's Dizengoff Centre shopping mall. This opening comes only a few months after the country first received an online Nintendo Store.
The first Nintendo Store opened in New York in May 2005. The store was originally a Pokemon-specific shop, but was completely rebranded to encompass all Nintendo products.
Nintendo have hosted a countdown to the stores opening on the Israeli Nintendo website. The store was highly anticipated by the country's Nintendo fans, who have had a challenging job of getting Nintendo products up until now.
The Israeli Nintendo Store will offer Nintendo products, including hardware and software, as well as other peripherals such as Amiibos and console accessories for the Nintendo Switch. The store will also play host to community events in the future, such as Nintendo Direct parties, which have been hosted at the New York store for a number of years during E3.
Nintendo plan to increase the number of stores around the world to three, with a new one in Tokyo in the future. So far the company hasn't announced any plans to open stores anywhere else, but it stands to reason that Australia and the UK would be high on the list for future Nintendo Store openings.
Nintendo have a huge range of products to offer consumers, from hardware such as their range of Nintendo 3DS consoles and Nintendo Switch bundles, to software including the wide range of first-party Nintendo games such as Mario and The Legend of Zelda. The company also has a growing selection of Amiibos to offer consumers, featuring characters from across the games available on Nintendo consoles, such as Solid Snake and Bayonetta.
By opening new physical stores Nintendo is providing a location for fans to go to indulge their love for the company and its brand. Keeping the number of stores low ensures they act more as locations for entertainment, as opposed to widespread retail stores selling as many products as possible. This should help the stores avoid the same fate as other physical game retail stores, which are struggling to survive in the current market climate.