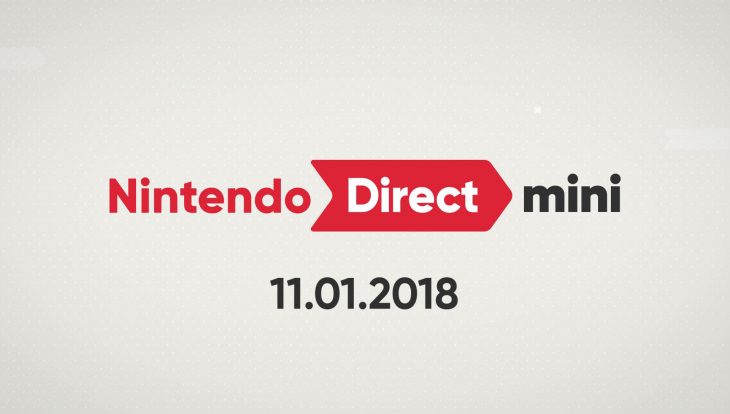 In an uncharacteristic move on January 10th Nintendo announced that they would be holding a mini Nintendo Direct event. During this smaller than usual Nintendo Direct a number of new games were announced that will be releasing in the first half of 2018, here's a rundown of what was announced.
The biggest and most highly anticipated announcement of the event was Dark Souls Remastered. Fans had been expecting the game to be announced for PlayStation 4, Xbox One, and PC for a while since From Software declared they were closing the servers for Demons Souls, but a Nintendo Switch version was completely unexpected. The game releases on May 25th.
Nintendo DS classic The World Ends With You is getting a re-release for Nintendo Switch. The game is an action RPG developed by Square Enix, but the Nintendo Switch version will include a sizeable new scenario, as well as the option to alternate between Joy Con controllers or touch screen controls.
Pokken Tournament DX is going to be seeing some new DLC. The additional content will release in two waves, the first of which contains a new battle character, Aegislash, and a new support set, Mega Rayquaza and Mimikyu, releasing on January 31st. The second wave contains new battle caracter Blastoise, and new support set Mew and Celebi, which releases on March 23rd.
Kirby All Star Allies will release for Switch on March 16, 2018. The game was announced at E3 last year and puts players in the shoes of Kirby and friends who can all mix and match their abilities in order to beat enemies and solve puzzles.
The demo for Dragon Quest Builders was released as part of the mini Nintendo Direct. This game is a spin off of the Dragon Quest series which takes players with re-building a town in the Dragon Quest universe with Minecraft-like controls. The full game will release at the end of this month.
Another new announcement for the Nintendo Switch was Hyrule Warriors Ultimate Edition. This game was initially released for Wii U and received high praise for the combination of the Zelda universe and the Dynasty Warriors gameplay. This spin off to the Dynasty Warriors games is coming before the next big release in the series, Dynasty Warriors 9.
The next Mario Tennis was also announced by Nintendo. The series started on Nintendo 64 and saw a number of releases across other Nintendo consoles. Now Mario Tennis Aces will bring the series to Nintendo Switch this Spring.
A small announcement that Ys VIII: Lacrimosa of Dana, which released for PC, Playstation 4, and Playstation Vita last summer, will be coming to Nintendo Switch this Summer. Additionally SNK Heroines Tag Team Frenzy was announced for release this Summer as a new release in the SNK fighting series.
Super Mario Odyssey will be getting an update in February 2018 that allows players to continue the game after the story is finished with the help of his brother Luigi. This will open up access to a new multiplayer mode in Balloon World mode, where players can hide balloons for others to find, or find those that have been hidden. This mode will record players on a global leaderboard depending on how well they perform. The update will also add new filters for snapshots themed around previous games such as Super Mario Sunshine.
Mario + Rabbids: Kingdom Battle will see new DLC in Spring this year. The DLC adds a new character, Donkey Kong, which will no doubt lead to additional battles to complete and challenges to overcome in the mixed up world the game is set in.
Payday 2 has been slated for a Switch release for a long time, but now a release window of February 27th has been announced. The game will include a new character, Joy, a Japanese computer whiz who is a timed exclusive character for the console.
Fe and Celeste were announced for Nintendo Switch and will release on February 16th and January 25th. The games are part of the EA Originals program ad have yet to be seen on console, but there are high hopes for both.
Donkey Kong Country Tropical Freeze has been announced with a May 4th release date. The Switch upgrade of this Wii U release adds a new character, Funky Kong, and introduces a unique twist on the original platforming gameplay.