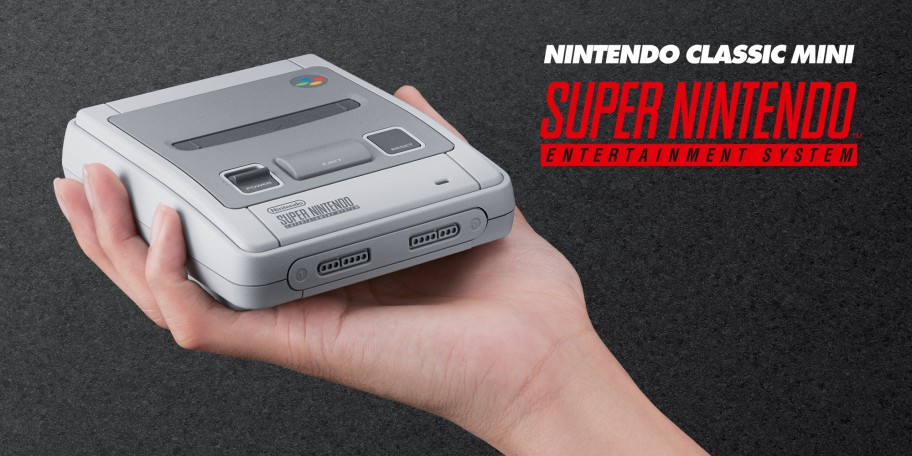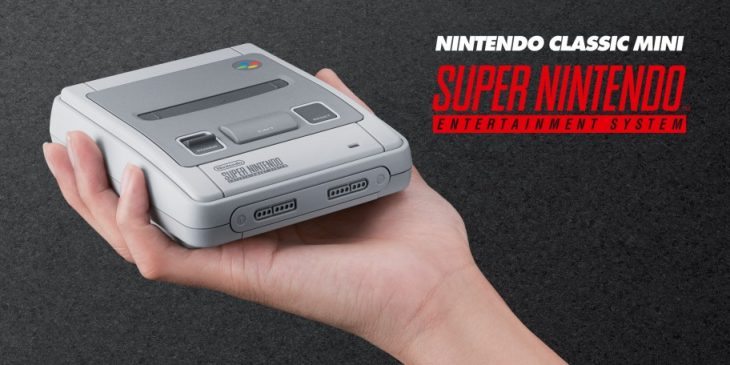 Last night Nintendo officially announced the Nintendo Classic Mini: Super Nintendo Entertainment System. The classic console will launch on September 29, 2017 with pre-orders open from last night.
The new console, SNES Mini for short, comes with 21 games pre-loaded into it, including a StarFox game that was previously unreleased, StarFox 2. Other games on the console include Donkey Kong Country, The Legend of Zelda: A Link to the Past, F-Zero, and Super Mario World. The bundle includes the console and two controllers, but an AC adaptor is required to use the USB plug.
Nintendo has confirmed that the controller cable is five feet long, two feet longer than those of the NES Mini, making it far easier to play the console from a sofa away from the television. The controller cable length was a common complaint from NES Mini owners, which has been rectified in this product.
In order to access StarFox 2 owners will need to play and complete the first level of the original StarFox.
By this morning however UK sites were sold out of their allocated stock levels for the SNES Mini, leaving many without the opportunity to buy one. GAME, Amazon UK, and Smyth's have all been bought out of their pre-order stock, though there are still a number of physical UK GAME stores offering the chance to pre-order the console in store, with a £10 deposit.
Currently the best option for UK customers is to go to the official Nintendo page for the SNES Mini and sign up for notifications of stock levels as and when they appear. This will provide an alert when new stock is available and where to pre-order.
The full list of games included in the SNES Mini is as follows:
Contra 3: The Alien Wars
Donkey Kong Country
EarthBound
Final Fantasy 3
F-ZERO
Kirby Super Star
Kirby's Dream Course
The Legend of Zelda: A Link to the Past
Mega Man X
Secret of Mana
Starfox
Starfox 2
Street Fighter 2 Turbo: Hyper Fighting
Super Castlevania 4
Super Ghouls n' Ghosts
Super Mario Kart
Super Mario RPG: Legend of the Seven Stars
Super Mario World
Super Metroid
Super Punch-Out!!
Yoshi's Island