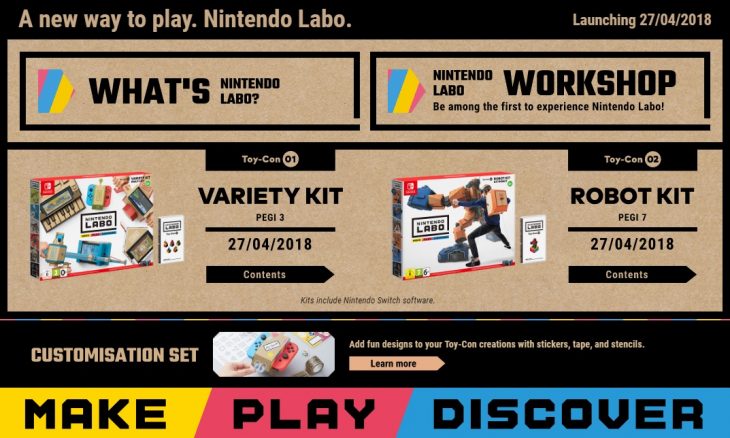 Yesterday Nintendo teased that they would be announcing a new interactive experience for Nintendo Switch at 10PM GMT. What they revealed is a mini-game collection that uses cardboard peripherals to interact with the Switch and vice versa, Labo.
Labo is a completely new product from Nintendo and uses real life cardboard accessories in order for players to control the upcoming games. While details on the new product are scarce right now the new trailer and marketing material show that players will buy flat-packed cardboard accessories which they will need to build in order to play Lobo and discover new ways of interacting with the mini-games.
Amongst the cardboard accessories shown so far are a fishing rod, for a fishing mini-game, a piano for a musical game, and a set of bike handles for a racing game. There is also a backpack that players use to control a giant robot in another game.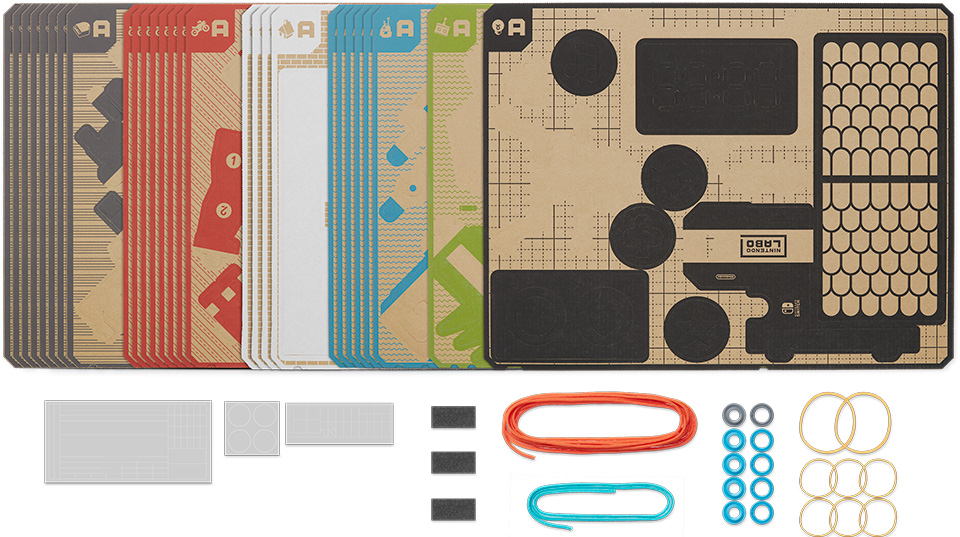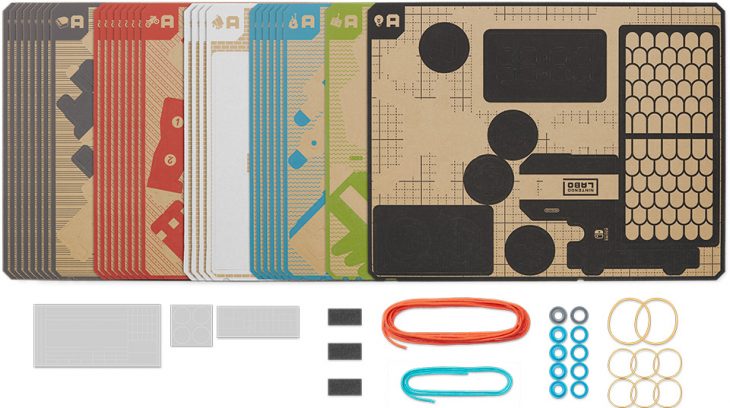 All of these accessories use the Switch and Joy Con Controllers in different ways. For example, players put the Switch in the backpack and attach the Joy Con Controllers to elastic string to control punches and movement, crouching down to transform the robot into a car. The piano accessory uses the Switch tablet as a display, while a Joy Con is placed in a holder on the left and right hand side of the box in order to pick up key presses.
Initially Nintendo is launching two kits, the Variety Kit for $70 USD/$100 AUD, and the Robot Kit for $80 USD/$120 AUD. These release in the US and Australia on April 20th and in Europe on April 27th, the pricing for which hasn't been confirmed yet. There will also be a $10 customisation set with stencils, coloured tape, and stickers available. However, part of the idea of these cardboard accessories is that players can draw all over them, paint them, and do whatever else they want to customise them.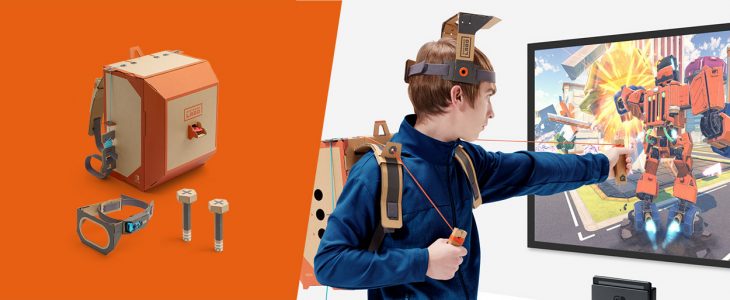 The Variety Kit contains the following; Toy-Con RC Car, which uses the rumble feature in each Joy Con to move the cardboard car in the desired direction according to the Switch tablet controller screen. Toy-con fishing Rod, which uses an active reel to accurately replicate the feeling of wrestling with catching a fish. Toy-Con House, which uses the Switch tablet in order to create fun mini-games based on the composition of each block that makes up the overall accessory. Toy-Con Motorbike, which allows players to use a cardboard handlebar to control the motion of a motorbike on the Switch tablet. Finally, the Toy-Con Piano, which lets players play the 13-key piano with true sounds from the Switch tablet in whatever way they want. The Toy-Con Robot is a separate product that packs the entire backpack and arm attachments into one unit.