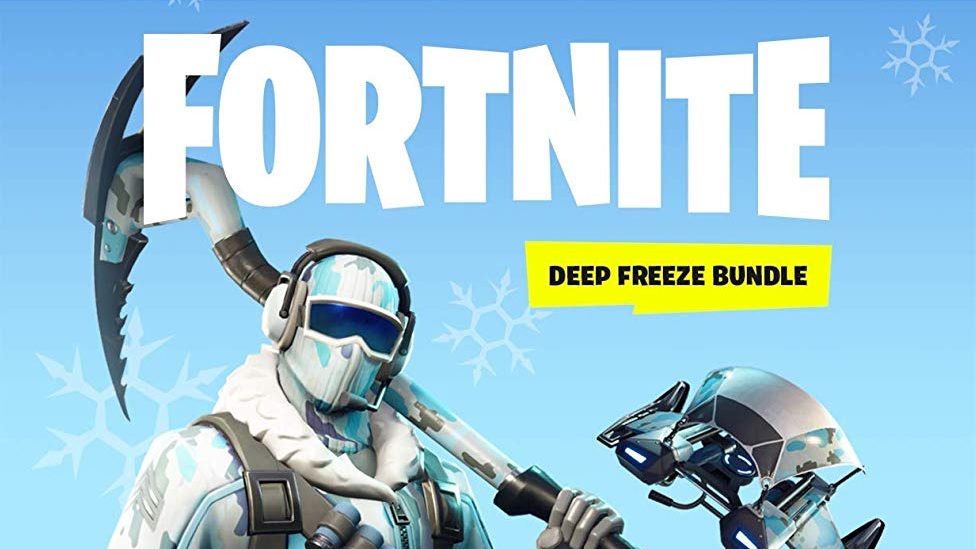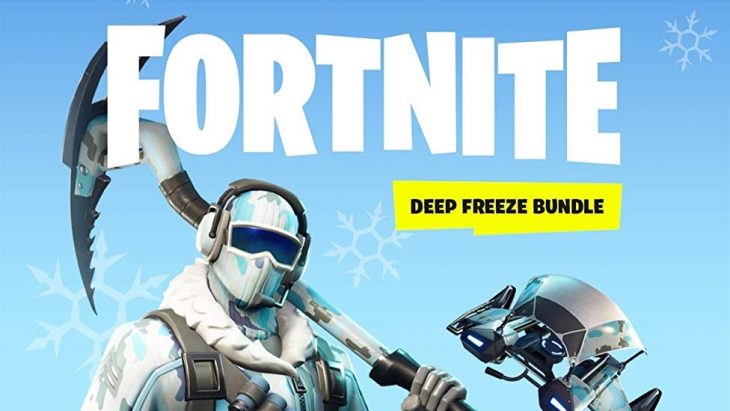 A new Fortnite bundle has been announced in partnership with Warner Bros. Interactive Entertainment. The bundle brings exclusive cosmetic items and in-game currency to consoles later this year.
The Fortnite: Deep Freeze Bundle has just been announced in partnership with Warner Bros. This bundle packages the base game with the Frostbite skin/outfit, Chill-Axe Pickaxe, Cold Front Glider, Freezing Point Back Bling, and 1,000 V-Bucks. The in-game currency the bundle comes with is enough to purchase a Battle Pass for any season, which will give the user additional XP earned and a deeper reward tree.
The Deep Freeze bundle will be available in the US from November 13, 2018 for $30, and in the UK from the November 16, 2018 for £25. The bundle is available for Nintendo Switch, PlayStation 4, and Xbox One. This bundle is coming to both retail stores and digital storefronts, allowing consumers to access it wherever is most convenient.
There are a number of bundles available for Fortnite, many of which come packaged with consoles too. The Deep Freeze bundle will be available to purchase with a console, but there's no restriction on the items in the bundle to those buying a console as well.
For the price consumers will pay for the bundle they would get far less in terms of V-Bucks purchases within Fortnite. The bundle offers more content at a discounted rate, particularly because it comes packaged with around £10 of in-game currency, which could be spent on even more cosmetic items.
Fortnite is a battle royale game that has taken the world by storm. Many gamers have given up on player other titles in favor of Fortnite, thanks to the thrilling last man standing gameplay and reward system that allows players to progress no matter how long they survive each match.
So far there have been 5 Seasons for Fortnite, with the current one being Season 6. Each Season new rewards for players to earn are added, which can be expanded upon by purchasing the Battle Pass.As time goes by with each Season the map of Fortnite evolves, offering players something new and varied, without the map becoming dull and predictable.