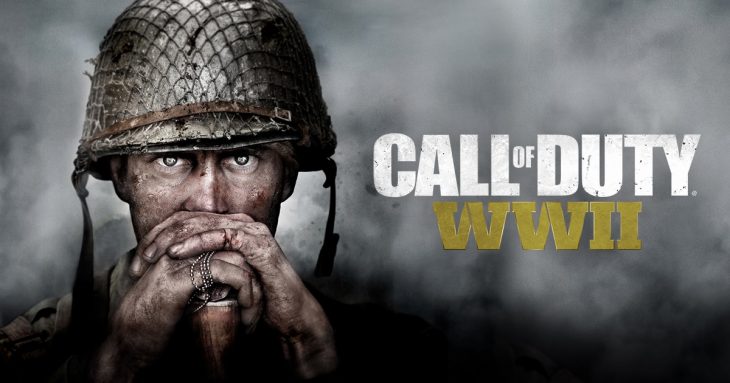 Activision's Call of Duty series reached the peak of human advancement with Call of Duty: Infinite Warfare, last year's iteration. But fan feedback showed the developers that they want to return to the series' roots, a boots on the ground combat scenario set in Humanity's deadliest war. This week they get their wish.
When is it set?
Call of Duty World War 2 takes the series back to where it started, a real war in which troops didn't have a lot of technology to help them, just their guns and their wits. This extends to the multiplayer which will be very interesting for the eSports scene surrounding these games.
When is it out?
The game releases on November 3, 2017, tomorrow, for PlayStation 4, Xbox One, and PC. It's worth noting that there are no plans to bring the game to Nintendo Switch but it also hasn't been ruled out. This game has been developed by Sledgehammer Games, as part of their three year development cycle with Infinity Ward and Treyarch, who are also responsible for 2014's Advanced Warfare.
What is the story about?
The game takes place entirely in the European theatre between 1944 and 1945, following the US infantry division 'Bloody First' from the moment they set foot on the beaches at Normandy on D-day. Other central conflicts such as the Battle of the Bulge will also feature, and players will join up with British Army soldiers and French Resistance Fighters along the way. The story will focus more on the relationship between soldiers during this conflict, a focus that has been sorely lacking from previous games.
As US Soldier Private Daniels players will get to see the experience of a man as it would have been at the time, arriving fresh faced to the sound of machine gun fire and the stench of fear. In addition to the US story players will also get to wear the shoes of an RAF pilot, a Tank Driver, and a French Resistance Soldier named Rousseau.
What are the weapons like?
The weapons in Call of Duty WW2 are drastically different to those from recent titles in the series. Gone are the 3D printer guns and laser rifles, this game brings back weapons like the M1 Garand, a Flamethrower, Grease Guns, and the Scoped M190. In a recent interview the developers discussed how they'd gone to great length to ensure historical accuracy. The Sniper Rifle seen in Saving Private Ryan for example would never have been used in Europe during World War 2.
What about Zombie Mode?
Zombie mode will be returning to the World War 2 era for the first time since Call of Duty: World at War. This time around players will be heading to Mittelburg, Germany in order to recover some priceless artefacts from the Axis. Of course everything goes wrong and players must then fight for their lives against an undead horde that wants to eat them alive. The storyline looks to be much more focused on continuous co-op gameplay, as opposed to a series of unconnected missions.
DLC will release regularly for the next year, adding new Zombie Mode missions and multiplayer maps and weapons.