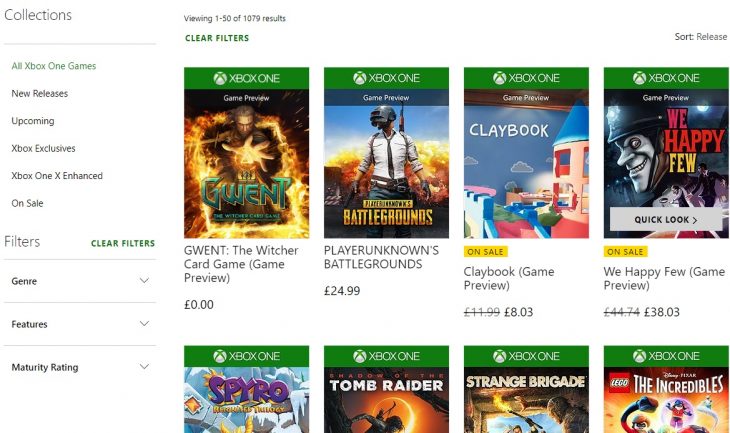 Earlier this week Microsoft released an update that allows customers to gift digital PC games and downloadable content to others. This comes after a similar update Microsoft released for Xbox One users which also allows the gifting of subscriptions last year.
As an addition to the Xbox One digital gifting service Microsoft also included an update that now allows users to gift all Xbox One games to others. Previously the service only allowed specific titles for Xbox One to be gifted, as well as a few select pieces of DLC and Xbox Live subscription packages.
The service lets users gift products by using Microsoft Online Store email addresses or Xbox One gamertags. Any Xbox 360 games, pre-order bonus content, free games, and consumable DLC can't be gifted to another user. Discounted games however can be gifted, but there's a limit of two titles for every 14 days.
From May 10, 2018 not every PC game was available to be part of the gifting service. Every game in the Microsoft Store that will be eligible for the service should now be available for gifting, as Microsoft confirmed that all eligible games would be visibly available for gifting by May 11th.
Microsoft told press in a statement that digital gifting has been a popular service feature request from users for a long time. The limited range of Xbox One titles has so far proved popular with users, which is why Microsoft expanded the range of titles available for users to gift.
With gamers showing more and more through expansive sales data from firms such as SuperData, it's not surprising that they'd also wish to gift games digitally as well. After all a digital game can be sent on the day of purchase, avoiding the need to wait for the product to arrive and then be sent in the post. Gifting digitally also means that if a title releases on the day or a few days before or after someone wants to send it as a gift it will get to the recipient far quicker. At least among gamers this may well become a far more common way of giving presents in the future.