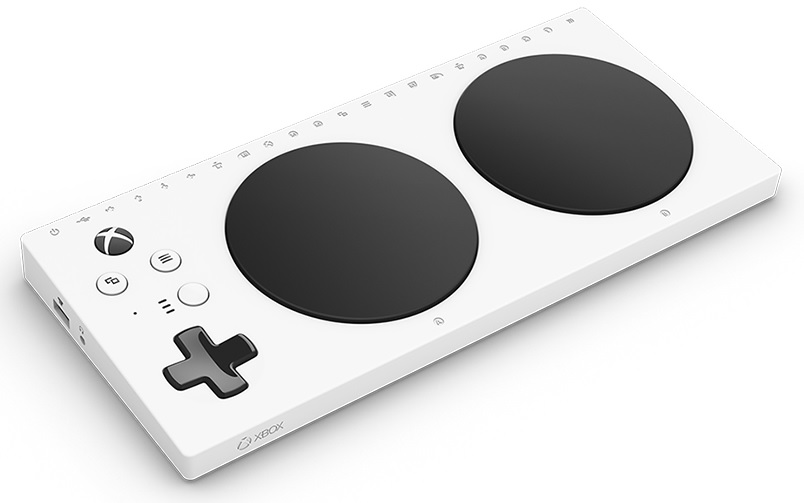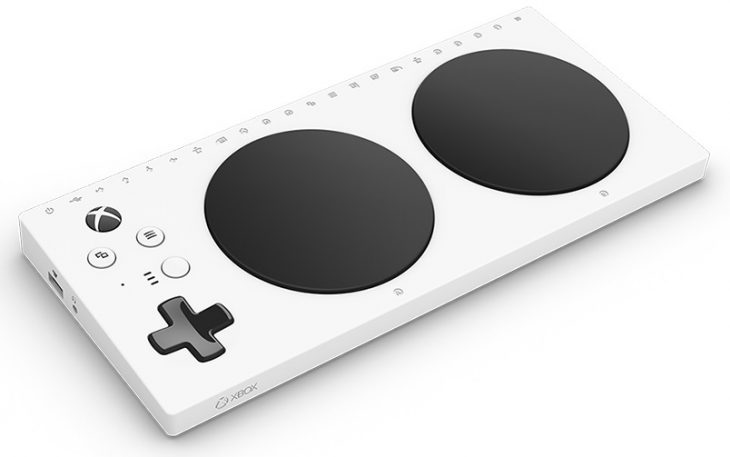 Microsoft confirmed that their Xbox Adaptive Controller, an advanced controller with multiple customization options, will retail later this year. The controller has been designed in conjunction with a number of organisations promoting disability rights to make gaming more accessible to those with additional needs.
The controller will contain two buttons large enough to be pressed by hands or feet and as many as 19 jacks to allow specialist joysticks and other gaming accessories to be connected up. It will be compatible with existing accessories like the PDP One-Handed Joystick and the Quadstick, a joystick that can be controlled with the mouth to allow quadriplegics access to the world of gaming.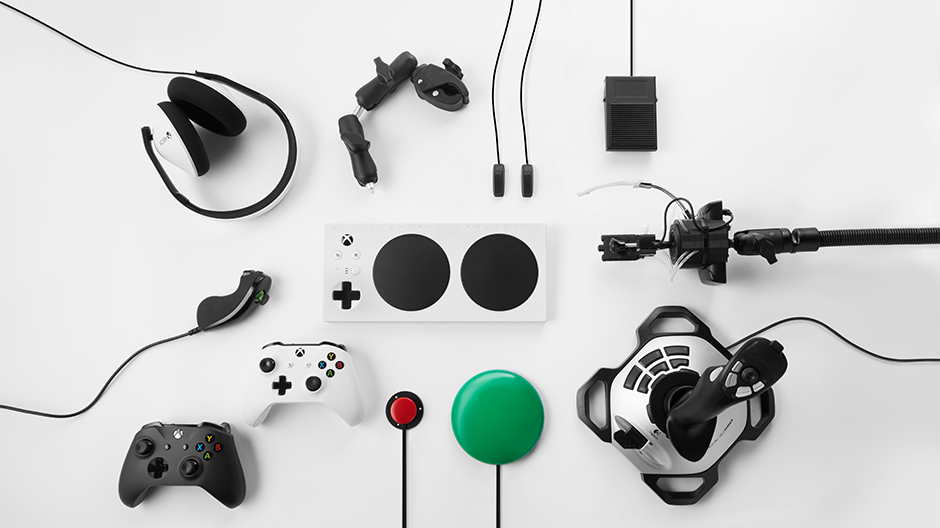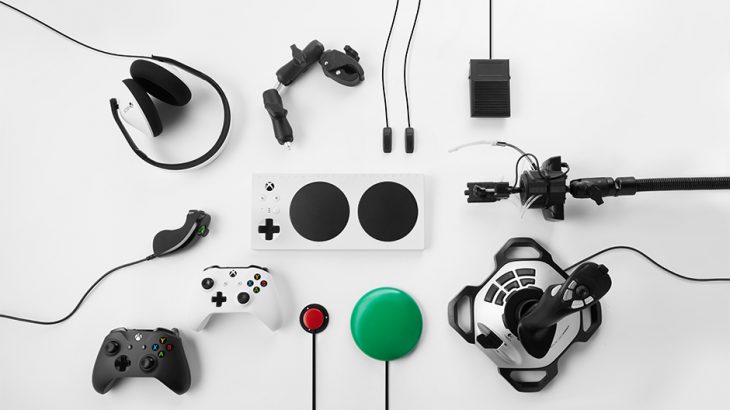 The device is set to retail at $99 and, while the exact release date is not confirmed yet, it is slated for release in 2018 and Microsoft have promised to unveil more details at this year's E3 Expo.
A variety of organisations including AbleGamers, SpecialEffect, Warfighter Engaged, Craig Hospital and the Cerebral Palsy Foundation were consulted during the development of the device, while Muscular Dystrophy UK are among those helping to promote the Adaptive Controller.
A spokesman for Muscular Dystrophy UK said that the controller will "make a real difference to disabled people." Citing research that suggested one in three disabled gamers feel excluded by the lack of accessibility options currently available in the gaming sector, the spokesman added that "we hope today marks the first step towards a more inclusive gaming culture."
"The traditional Xbox controller makes a lot of assumptions," admitted Bryce Johnson, Microsoft's senior inclusive designer. "It assumes I have two hands to hold it, two thumbs to hit the analogue sticks, and the fine motor control to get at all the buttons."
Microsoft's goal in creating the adaptive controller was to remove these "barriers" and the company believe that, as a result they have "designed a device that we think will empower" disabled users.
Initially, the Xbox Adaptive Controller will be sold through Microsoft's online retail stores so keep an eye on the Microsoft Store for more information about the product's release.