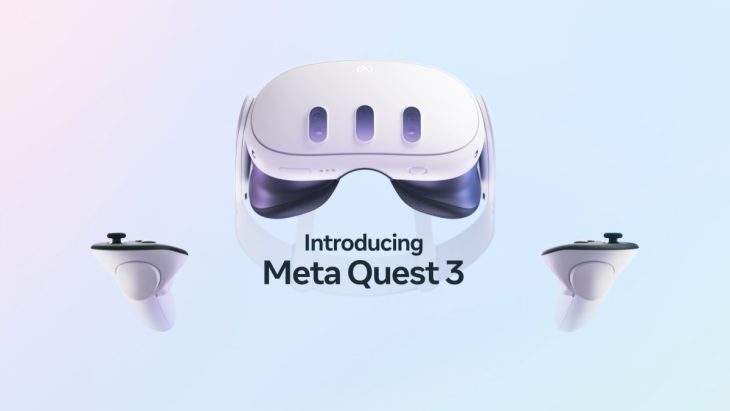 Meta Quest 3 Headset will be available later this year according to Meta founder Mark Zuckerberg, and right away it will be twice as powerful as its predecessor. A Snapdragon chip gives the latest headset a substantial boost in graphical power, while at the same time, reducing the size by around 40 percent.
Early reports coming in have praised the Quest 3 for the lighter, comfortable design that works exceptionally well with the new wireless controllers. What makes these controllers different from the last generation is the addition of haptics, which result in buttons that operate similarly to the PlayStation 5's triggers, allowing for a light press and a hard press to "feel" different, and give different results on-screen.
Additional sensors on the front of Meta Quest 3 Headset reportedly make the largest difference from the earlier iterations, with eight cameras, half full-color and half-standard, that help provide enhanced positional tracking, including hands, right out of the box with no additional accessories required. In the middle of the other eight cameras, a new depth-sensing camera is the big change this time out, that does away with the need for other positional devices.
The Quest 3 Headset will be on sale this Fall for $499.99, but for those that want something more economical, Meta is also reducing the price of their earlier generation Quest Headsets later this month. The Meta Quest 2 is going down to $299 for the 128 GB model, and $349 for the more powerful 256 GB version. Notably, the Quest 3 will be backward compatible with all of the Quest 2 games.
As for new games, those will be unveiled soon at a Meta showcase for the device, but the company has promised a "AAA adventure title," with even more details being made available in September at the annual Meta Connect conference.