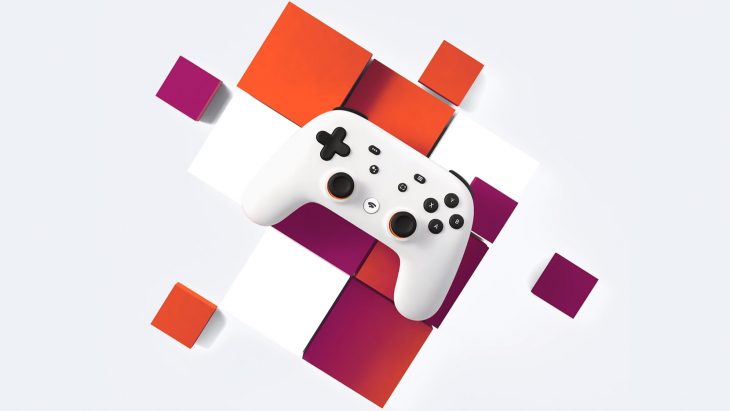 Yesterday a series of announcements were made regarding Google's game streaming service, Stadia. A slew of third-party exclusives were confirmed for the platform, though some won't be exclusive forever.
One of the biggest exclusives was Outcasters from Splash Damage. The game is slated to be only for Stadia, and will be a multiplayer shooter. Another exclusive that was confirmed was Bomberman R Online, an updated version of Konami's classic game. The Stadia version is said to be able to support 64-player multiplayer in a battle royale mode. Unlike Outcasters, Super Bomberman R Online will just be a First on Stadia game, coming to other platforms later.
Another First on Stadia game is Bad Dream Games' One Hand Clapping. This is a musical platforming game, which makes players sing their way to the solutions for puzzles. The game launched in early access yesterday, and seems to be quite popular considering that it won the Audience Choice Award at IndieCade 2018.
Google also confirmed that they had made deals for more Stadia exclusives with Harmonix, developers of Rock Band and Fuser, Uppercut Games, developers of Submerged and City of Brass, and Supermassive Games, developers of Man of Medan and Until Dawn. While Google hasn't confirmed what games these deals will cover, it seems likely that the developers have been given a deal to produce a game, or games, specifically for their platform.
It's important to note the difference between First on Stadia and a Stadia exclusive, at least according to Google. The company says that a Stadia exclusive game is something that the developer hasn't outwardly confirmed as coming to other platforms. While First on Stadia games are games that will debut on Stadia, but are definitely coming to other platforms in the future.
It seems as though Google might be stretching the meaning for their exclusives, but if there is no intent to publish those games on other platforms just yet, then technically they're exclusive for now.
Stadia's portfolio of games has continued to grow since the service launched. It's now more attractive than ever, particularly because it can be accessed for free at a basic level. Those with a Pro subscription get free games each month, making the price worthwhile for those who use the service a lot.