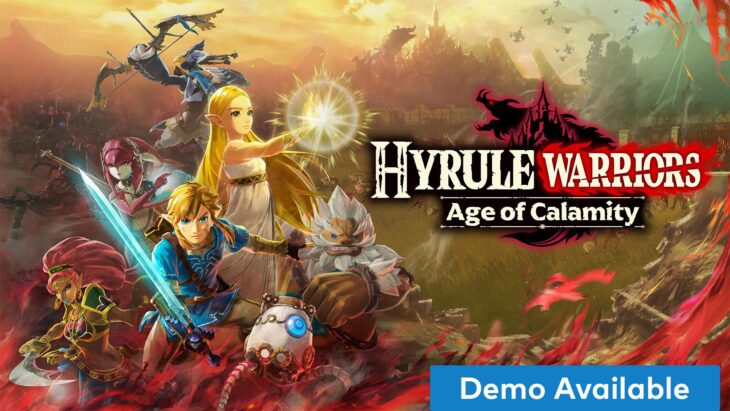 Hyrule Warriors: Age of Calamity has surprised many by becoming a best-seller for publisher Koei Tecmo. This raises the profile of the Zelda spin-off franchise significantly.
In the company's financial results for Q3 2020, the publisher explained that the game, a prequel to the best-selling The Legend of Zelda: Breath of the Wild, has sold 3.5 million units since it launched in November.
Daniel Ahmad chimed in on Twitter to offer some further details on what this means. He says that the previous best-selling game in the 'Warriors' series was Dynasty Warriors, which launched in 2003 and sold 2.2 million units. Hyrule Warriors: Age of Calamity blows that entry out of the water.
The performance of this laters Hyrule Warriors release drove an incredible quarter for the publisher. Net sales are just below 444 billion Yen ($423 million) for the three month period ending on December 30, 2020. This represents a 64.7 percent increase year-on-year.
The company's gross profit was up by 132.2 percent year-on-year at 22.5 billion Yen ($217 million). Operating income for the quarter reached an all-time high of 10.9 billion Yen ($105 million).
On a software level, Atelier Ryza 2: Lost Legends & the Secret Fairy sold 220,000 units with its Japanese release in December. The game launches around the rest of the world later this week and is expected to sell extremely well given how big the sales were for the first game. Romance of the Three Kingdoms XIV also launched during Q3 and sold 100,000 copies.
When it first launched, Hyrule Warriors: Age of Calamity was reported to have sold 3 million copies in just three days. This was almost certainly aided by the fact that more people have turned to gaming as a form of indoor entertainment in the pandemic. However, it's also clear that the Hyrule Warriors series has grown over the years. While the Wii U debut might not have been as popular, this sequel has benefitted from its links to the latest mainline Zelda title, a pattern Koei Tecmo would do well to follow in the future.