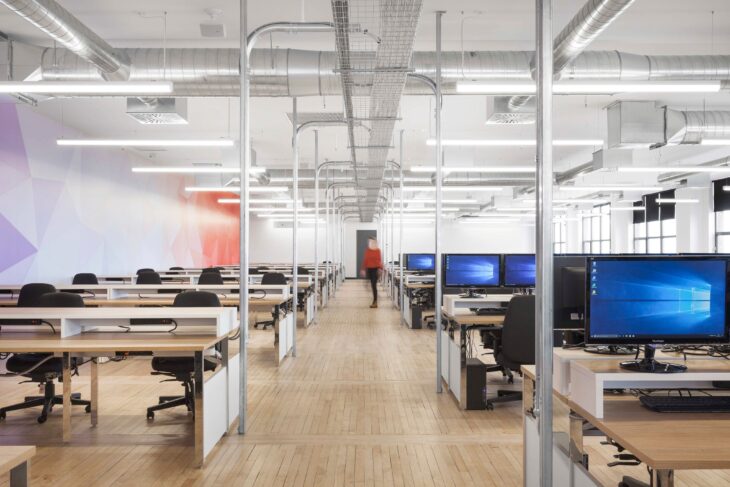 Image Source: keywordsstudios.com
Keywords Studios, a services provider, has announced that it is opening a new studio in Mirabel, Canada. The studio's primary focus will be games testing, providing a much-needed service to developers around the world.
Specifically, this new office is set to offer end-to-end QA services to brand giants around the world. This means that it will test a game from A to B in terms of story, work on finding bugs by testing every wall, object, and more in the game, and then find test cases where specific niche bugs occur. All of this is incredibly helpful to developers, many of which would otherwise need to implement crunch hours to get a game out in time.
The studio adds 160 new staff to the company's North American presence. It's a big outfit that will be able to provide some serious firepower when it comes to testing games. If a developer can do a good chunk of QA itself, then it can utilize Keywords as a way to find those niche cases that fans will no doubt find upon release.
This studio joins the dedicated hubs that Keywords Studios already has in Montreal, St. Jerome, Mexico City, Seattle, Tokyo, New Delhi, and Katowice. It shows an extreme level of coverage for a service that is becoming even more vital to the games industry.
QA is what all games need, and now more than ever, it's essential. Cyberpunk 2077 is a perfect example of a game that was released without enough QA. The bugs that were rampant throughout the initial release were the result of not enough time spent on fixing bugs and glitches.
Since the launch of CD Projekt's last title, every developer has delayed its games when they need more time for testing. It's become the industry norm to allow extra time for testing without enforcing crunch on staff.
With more studios like Keywords', it'll be possible for developers to outsource their testing process and work on the bugs alongside other major game updates. This should help to put a slow end to the regular delays we see in releases. The most recent of which include Overwatch 2 and Diablo 4.