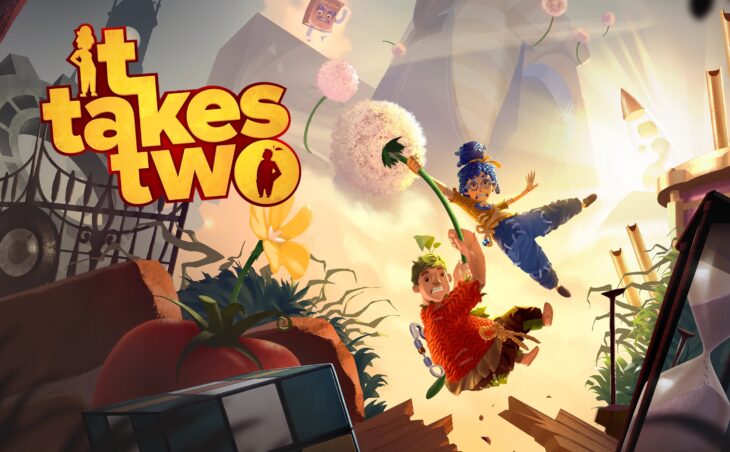 It Takes Two, the second game from Hazelight Studios, has now hit 1 million copies sold around the world. The game is a standalone title, but shares a lot of similarities with the studio's last release, A Way Out.
It Takes Two and A Way Out are both unique titles in that they require two people in order to be played. You can't sit down and play without another person. This is because there are two characters in each title, and both need to be controlled at once to get through the stories.
This is a characteristic that's clearly hit home with a lot of people. For the game to sell 1 million copies since launch on March 26 this year shows that it resonates with many. The key here is definitely the co-op angle, and the fact that two people need to play and work tougher to complete it.
Most games that release today shy away from couch co-op. It's thought to be an archaic feature that was necessary in the PS2's generation because online functionality was so poor. However, It Takes Two proves otherwise. In addition, the game is a way for people to connect and do something together at a time that the pandemic has forced us all to remain indoors for more than a year now.
Hazelight Studios seems to be dedicated to creating this specific type of game. Ones that push people to play together, and avoid the anonymity of online matchmaking. It's easy to jump into a game of Call of Duty: Warzone with strangers, but it's more rewarding to work with a friend to overcome a puzzle.
The fact that It Takes Two is also a relatively unknown title shows just how powerful this gameplay feature is. Indie games rarely take off in this way, but the combination of the success of A Way Out, and the expectations of fans has pushed the game beyond what many thought it was capable of.
No doubt Hazelight Studios is already hard at work on another co-op game. The company has the backing of EA, and after this early launch success, the publisher would be mad not to invest in more of the studio's quirky yet extremely well-received titles.