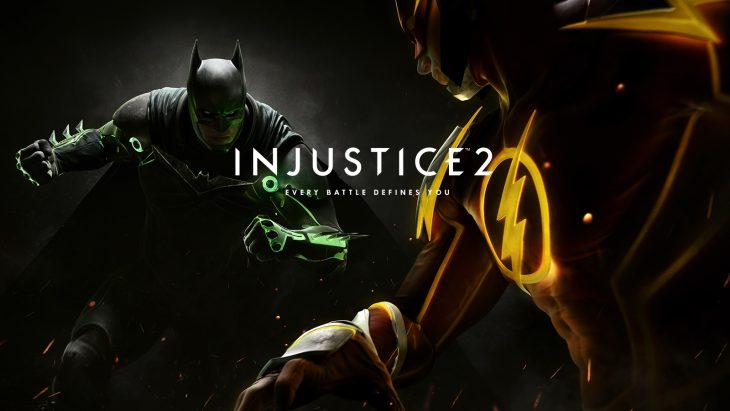 In the latest monthly sales figures from the NPD Group, Injustice Gods Among Us 2 has reached the top of the US charts, the same place it holds in the UK charts.
Injustice 2 has made it to the top of the sales charts in May despite a strong competition from Mario Kart 8 Deluxe Edition, which was on the top of US charts in the previous month. After stellar sales in April 2017 which even led to increase in overall US games sales, sales of Mario Kart 8 slowed in May, which let Injustice 2 to take the top by the time when it released.
Overall software sales have seen a drop across all consoles, even though the install base for PS4 and Xbox One users is 36 percent greater year on year. May 2016 saw the release of a few large titles such as Doom, Uncharted 4, and Overwatch, making it very hard to compete with. Apparently Prey and Injustice 2, the only triple A releases for May 2017, couldn't compete with the numbers generated by last year's contenders. This has led to no evidential growth in the physical sales market between 2016 and 2017. What can be seen though is a 10 percent increase in handheld games sales thanks to Fire Emblem Echoes: Shadow of Valentia.
Prey only made it to fifth place in terms of physical sales this month, a shame considering the great reviews it received. Games such as GTA 5 and The Legend of Zelda: Breath of the Wild managed to hold onto their places unthreatened by Arkane's latest title. The full list of software sales for May 2017 is as follows.
1. Injustice 2
2. Mario Kart 8 Deluxe Edition
3. Grand Theft Auto 5
4. The Legend of Zelda: Breath of the Wild
5. Prey
6. Tom Clancy's Ghost Recon: Wildlands
7. Fire Emblem Echoes: Shadow of Valentia
8. NBA 2K17
9. MLB 17: The Show
10. Overwatch
11. Tom Clancy's Rainbow Six: Siege
12. Horizon: Zero Dawn
13. Call of Duty: Infinite Warfare
14. Call of Duty: Black Ops 3
15. Mass Effect Andromeda
16. Farpoint
17. Battlefield 1
18. NieR: Automata
19. Minecraft
20. FIFA 17