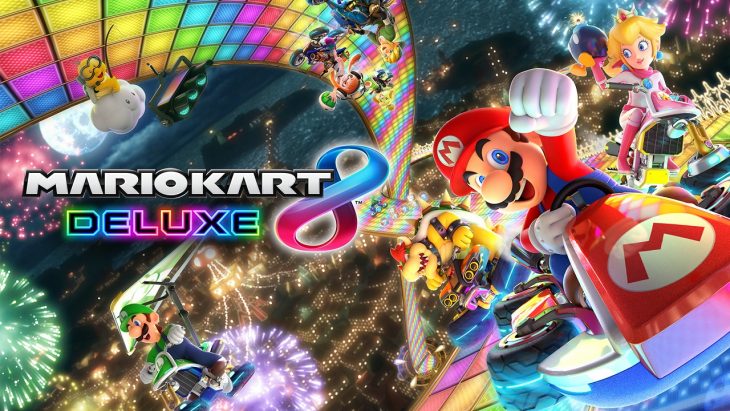 According to the NPD Group's monthly report Nintendo Switch sales have been strong for a second month in the US in April 2017, showing that the US games market has increased by 10%.
Overall the US games market is up by ten percent overall at $636 million. Breaking this down, software sales are at $304 million up by six percent, accessories sales are at £126 million, up by four percent, and hardware sales are at £195 million, up by thirty seven percent. The NPD Group said that these figures show the highest hardware sales since April 2011.
The NPD Group also said that this is the first time the US has seen growth in this sector of the market for two consecutive months since November 2015. The Nintendo Switch is the console leading the hardware sales increase, while it appears that the console's games are what is providing the increase in software sales. Titles such as Mario Kart 8 Deluxe Edition and The Legend of Zelda: Breath of the Wild are among those selling best, though PS4 exclusive Persona 5 has also had an effect.
Ubisoft are reported as the publisher of the top two best selling games in terms of dollar sales, Tom Clancy's Ghost Recon: Wildlands, and For Honor. Nintendo published three of the top ten best selling titles in April for the Nintendo Switch, with six other publishers, Ubisoft, Warner Bros Interactive, Konami, Sega, Nicalis, and Activision Blizzard.
The top 20 best selling games for April 2017 were as follows.
1. Mario Kart 8 Deluxe Edition – Nintendo
2. Persona 5 – Atlus
3. The Legend of Zelda: Breath of the Wild – Nintendo
4. MLB 17 The Show – Sony
5. Ghost Recon Wildlands – Ubisoft
6. Grand Theft Auto 5 – Rockstar
7. Mass Effect Andromeda – EA
8. NBA 2K17 – 2K
9. Overwatch – Blizzard
10. Call of Duty: Black Ops 2 – Activision
11. Call of Duty: Infinite Warfare – Activision
12. Horizon: Zero Dawn – Sony
13 LEGO City Undercover – Warner
14. Kingdom HEarts 1.5 HD + 2.5 HD Remix – Square Enix
15. LEGO Worlds – Warner
16. Rainbow Six: Siege – Ubisoft
17. Battlefield 1 – EA
18. For Honor – Ubisoft
19. Nier: Automata – Square Enix
20. Minecraft – Microsoft
Related Topics:
NDP Group
,
Video game charts
---