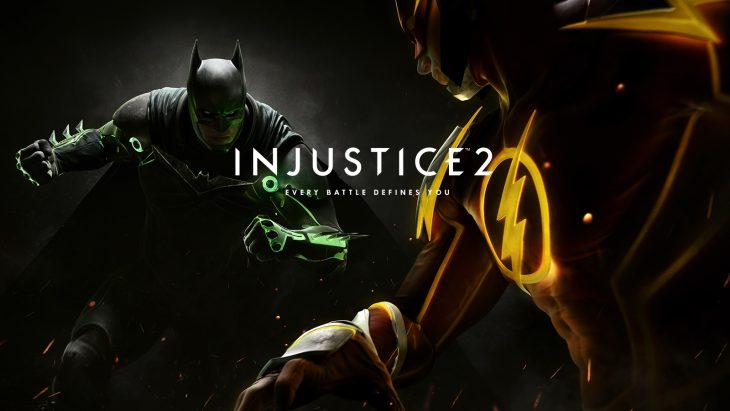 Time Warner has announced that the DC Comics fighter from NetherRealm Studios Injustice 2 is their top grossing console game from the second quarter, April to June. The company told press this to press outlets alongside their earnings report for the same time period.
This puts Injustice 2 in the lead against other heavy competitors for the quarter such as Mario Kart 8 Deluxe Edition, Prey, Tekken 7, Grand Theft Auto 5, and The Legend of Zelda: Breath of the Wild. In the first month of sales the game sold 500,000 copies on the PlayStation Store and Xbox Marketplace.
In total for the second quarter Time Warner made $7.3 billion in total revenues. The Interactive video game segment and movie production company made $2.988 billion in revenue, equating to about 41% of the total revenue for Q2.
When Injustice 2 launched in May it topped the monthly PlayStation Store sales charts, and became the best-selling retail game of May in the US and the UK. Now the game is being touted as the best selling console title for Q2 of 2017, showing that the game's fanbase has grown exponentially in the month or so after launch.
The main competition for Injustice 2 is of course Tekken 7. The two fighters both have fierce fan bases with dedicated players, including professionals who play at an eSports level. However, Injustice 2 has an advantage in that it appeals to an entirely new demographic of comic book fans, while Tekken 7 is restricted for gamers.
Injustice 2 is a game set in the DC comics universe in which many of the superheroes from the universe are pitted against each other in one on one combat. The game also features a campaign mode with a unique story, following on from the original, as well as online multiplayer and constantly changing variant battle modes that reward unique gear for heroes.
Time Warner expect to see similar results from the upcoming sequel to Lord of the Rings spin-off title Shadow of Mordor, Shadow of War.