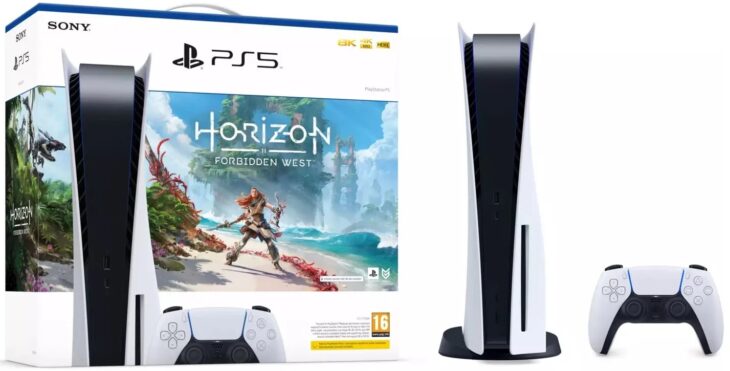 The sequel to PlayStation exclusive Horizon franchise, Horizon Forbidden West is back at No.1 on UK boxed charts three months after its release.
Due to PlayStation's latest PlayStation 5 hardware bundle release, Horizon Forbidden West's weekly sales have increased by 94%. As a result, Nintendo Switch Sports has fallen to No.2 after being the best-selling game for three consecutive weeks. The physical sales of Nintendo Switch Sports have declined by 37% week-on-week.
Newly arrived PlayStation 5 stock increased sales of PlayStation 5 video game titles among which are Gran Turismo 7, which took No.10 of the charts with its sales rising by 38% week-on-week. Ratchet & Clank: Rift Apart re-entered the charts at No.15 after seeing a 275% increase in week-on-week sales.
Overall, it has been very quiet when it comes to boxed sales, and it will likely continue to be like that in the next few weeks. Only one new game that appeared on the chart is Vampire: The Masquerade – Swansong, which came in at No.20.
The latest installment of the LEGO franchise, LEGO Star Wars, The Skywalker Saga took No.3 with its sales decreasing by 30% week-on-week. Mario Kart 8: Deluxe held on to No.4 even though its sales have decreased by 16%. Pokemon Legends Arceus is at No. 5 with its sales declining by 5% compared to the previous week.
Evil Dead – The Game, a brand new title that launched last week fell down from No. 5 to No. 12 after its sales have dropped by 51%.
Below are the top ten best-selling boxed video games in the UK for the week ending May 21, 2022: