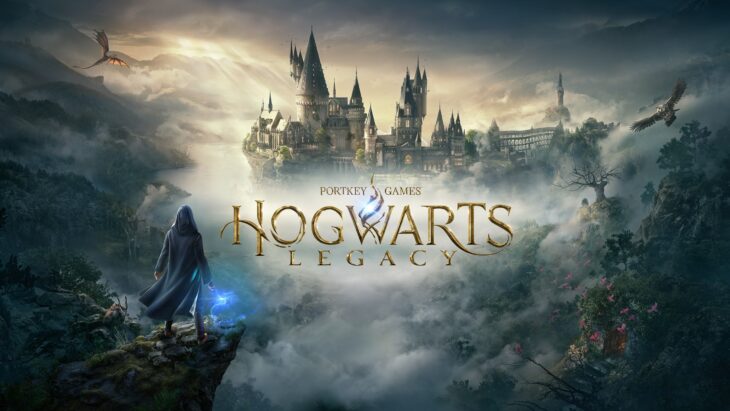 Hogwart's Legacy is already the most successful Harry Potter game of all time
With just one week of physical sales, Hogwarts Legacy is not only the top seller of the week, but has also set a new franchise launch record. The newest entry in the UK's 26th biggest franchise, ahead of the Legend of Zelda, outsold the previous record holder, Harry Potter and the Philosopher Stone, by 62%. The very first Harry Potter game was released one week before the first movie and even with that boost, Hogwart's Legacy is comfortably number one.
Comparing Hogwarts Legacy to other winter launches, it has outsold last year's Elden Ring by 80%. Most of the game's sales, 82%, were on the PlayStation 5 though last-gen versions, and most importantly, the Nintendo Switch version, won't be out for a few more months.
God of War Ragnarök grew another 10% this week and is number two again off the incredible sales of the PlayStation 5 bundle. Last week's top title, FIFA 23, dropped 3% and landed in the third spot. Similarly, Mario Kart 8: Deluxe had a 10% decrease in sales and is number four for the week.
Call of Duty: Modern Warfare 2 is at its lowest placement, 6th, since release after losing ground with slowly declining sales. Dead Space drops from third to seventh following a 52% drop in sales but still faring better than every other January release. Spongebob Squarepants the Cosmic Shake plummeted from number 10 all the way down to number 34 in its second week of sales following a 60% sales drop.
The rest of the top spots are filled with Nintendo Switch games boosted by discounted prices. Animal Crossing: New horizons went from 12th last week to 5th this week with a 40% sales increase. New Super Mario Bros U Deluxe jumped 8 spots to place on the chart for the first time in months.
Below are the best-selling boxed video games in the UK for the week ending February 11, 2023: