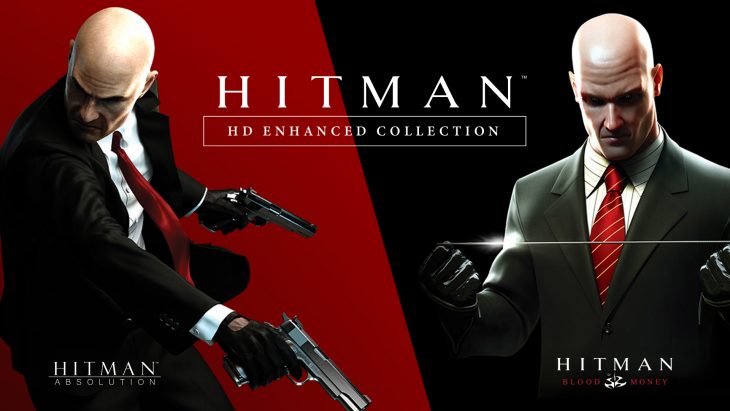 Developer Io Interactive has announced the Hitman HD Enhanced Collection for PlayStation 4 and Xbox One would be releasing on January 11, 2019.
The Hitman HD Enhanced Collection brings remastered versions of both Hitman Blood Money and Hitman Absolution to current generation consoles. Improvements have been made to both games to bring them up to the current standard. Enhancements include 4K visuals, 60 frames per second to support PlayStation 4 Pro and Xbox One X, increased texture resolution, upgraded texture formats, super-sampling and scale support, heightened resolutions for shadow map and mirrors, updated controls to make the game more fluid, and improved lighting.
Hakan Abrak, CEO of IO Interactive, said that the team was extremely pleased to be able to bring two of their favorite Hitman titles up to date for modern games consoles. He added that these games were stepping stones for the company on the way to where they are today, creating content for Hitman 2 as an independent developer.
Hitman Blood Money was originally released for Xbox, Xbox 360, PlayStation 2, and PC in 2006. The game was a continuation of the Hitman storyline from Hitman 2 Silent Assassin, bringing more of what fans wanted to modern consoles.
Hitman Absolution released in 2012 for PC, Xbox 360, and PlayStation 3. The game was far more story focussed than previous Hitman games and was met with mixed reviews because of it. However, Hitman Absolution did bring to life one of the core modes in IO Interactive's 2016 Hitman and Hitman 2.
Hitman Absolution was the game that first contained Contracts Mode. This mode allows players to create their own contracts for other players to complete. Stipulations such as disguises, weapons, and specific scenarios can be set so that other players can take on far more challenging assassination jobs than they encounter in the base game.
IO Interactive have surprised the world by both announcing the HD remaster of these games, and a release date that's so close. Many Hitman fans have wanted a remaster of these titles since the original Hitman HD Collection, and now they and new players get to experience the games anew.