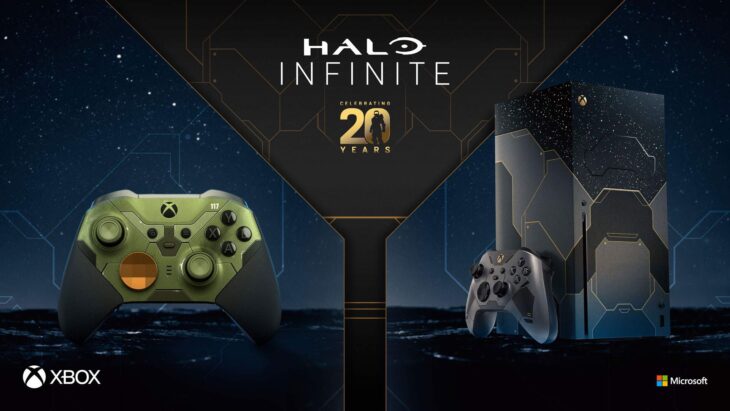 This week, during Gamescom, Xbox announced a limited edition Halo Infinite Xbox Series X console. It comes with a custom design, a new controller, and even custom startup sounds. However, as should be expected at this point, the device sold out almost immediately and is now only available on resale sites like eBay for double the price.
The new console is set to launch on November 15, 2021, for the 20th anniversary of the Halo franchise. It was sold at retail for $549.99/£479.99, a comparable price to the base Xbox Series X model. It's also bundled with a downloadable copy of Halo Infinite, which will be available on December 8, 2021.
Every retailer sold out within minutes of getting stock up on their sites. This is thought to have been due to a combination of real buyers and those using bots to pick up as many consoles as they can to resell them later. The evidence of this is clear in the consoles being offered on eBay with price tags all the way up to $2,000.
A huge part of this issue is that Microsoft didn't seem to employ the same anti-scalper techniques for these pre-orders as it did for Xbox Series X/S orders. Other retailers obviously still have their measures in place and will have been prepared for this. Some scalpers always sneak through the cracks though, and unfortunately, other consumers will simply resell their console for profit regardless.
Given the lack of availability of the Xbox Series X/S and PS5, it seems like a poor move for Microsoft to have spent so many resources on this limited edition bundle. All it's achieved is a new rise in scalper uptake and resales. Now, hundreds of Halo fans will be exploited as a result.
Sony is working hard in the background to alter the design of the PS5 to make it easier to manufacture and therefore more available. Microsoft however, is almost taking advantage of the lack of availability. It's a captive market that it knew it could sell a lot of consoles through, and that's exactly what happened.