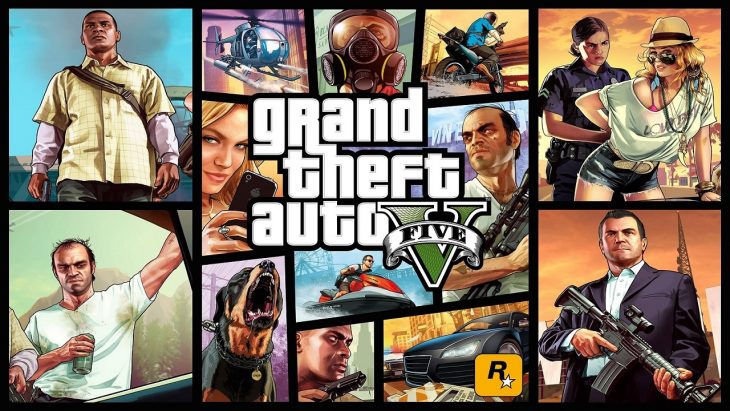 Developer Rockstar Games has announced that Grand Theft Auto 5 is coming to PS5 and Xbox Series X/S on November 11, 2021. The game originally released for PS3 and Xbox 360, and this release will see it spread across three console generations.
These versions of the game, including Grand Theft Auto Online, will be expanded and enhanced. Over summer 2021, new features will be added to the game that will take advantage of the new features on these consoles in preparation for the release.
A new standalone version of Grand Theft Auto Online will be exclusively available to PS5 owners for the first three months after release. Up until then, PS4 owners can still claim $1,000,000 for use in-game every month until the title launches.
Rockstar Games also hinted at plans for a 20th anniversary celebration for Grand Theft Auto. There will be surprises in both Grand Theft Auto Online and Red Dead Redemption Online, and there's even something special coming for Grand Theft Auto 3, the game that popularized the 3D open world genre.
Grand Theft Auto 5 has been a cash cow for Rockstar Games ever since it first released. The game's online mode has become its very own MMO that millions of players engage with each year. The lessons learned from that game have been used in Red Dead Redemption 2 and its online mode as well. Which is also now its own fully-fledged MMO.
In addition to all of this news, the developer is adding more and more features to both Grand Theft Auto Online and Red Dead Redemption Online this year. Each one gets new free content on a regular basis, and this isn't set to change anytime soon. The new content in 2021 will add a bulk of new activities for players to engage with as lockdown slowly lifts.
Unfortunately, there's still no word on Grand Theft Auto 6. With so many titles performing well at the moment, it doesn't seem likely that the developer will announce the game anytime soon. E3 is on the horizon though, and they may make a surprise announcement.