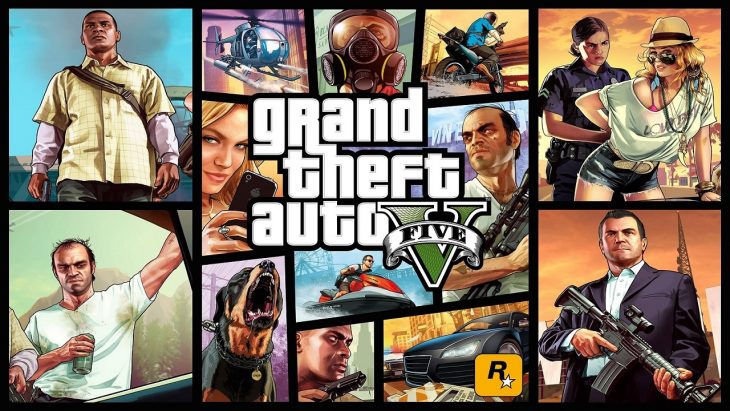 According to SuperData's monthly figures for digital games sales in August 2017, GTA 5 was on top of the best selling digital video games.
Grand Theft Auto 5 holds the number one spot in the chart. The game allows players to buy in-game cash and with a new expansion and a number of new modes releasing over the month players will have been eager to have enough money to experience it all.
FIFA 17 is second in the chart. The physical sales of Fifa 17 have been below top 10 for some time now. EA has openly said that the most popular mode in the game is FIFA Ultimate Team, a mode that allows players to create their own fantasy football team. These teams are made up from cards they can earn as rewards from playing against opponents or buying packs, which is where this revenue is probably mostly from.
In third place is Call of Duty Black Ops 3, higher than he latest game of the series, Call of Duty Infinite Warfare, which is on the seventh place. Neither of Call of Duty games is currently in top ten of physical sales.
Battlefield 1 is fourth. A large portion of its revenues this month will be generated from the latest expansion that was released on September 19th, Rise of the Tsar.
It is surprising not to see Crash Bandicoot N.Sane Trilogy, which released at the end of June, in the top ten of digital charts. In physical sales, the game did extremely well, it has been in number one position of the physical sales for several consecutive weeks, and has celebrated a sales milestone of 2.5 million copies this month sold on PlayStation 4.
The full top ten games list in total digital revenue for August 2017 is below.
| Video Games | PC Games |
| --- | --- |
| 1. Grand Theft Auto V | 1. League of Legends |
| 2. FIFA 17 | 2. Fantasy Westward Journey Online II |
| 3. Call of Duty: Black Ops III | 3. Dungeon Fighter Online |
| 4. Battlefield 1 | 4. Crossfire |
| 5. Madden NFL 18 | 5. PlayerUnknown's Battleground |
| 6. Overwatch | 6. World of Warcraft |
| 7. Call of Duty: Infinite Warfare | 7. World of Tanks |
| 8. Tom Clancy's Ghost Recon: Wildlands | 8. Overwatch |
| 9. Tom Clancy's Rainbow Six: Siege | 9. Counter Strike: Global Offensive |
| 10. Uncharted: The Lost Legacy | 10. DOTA 2 |