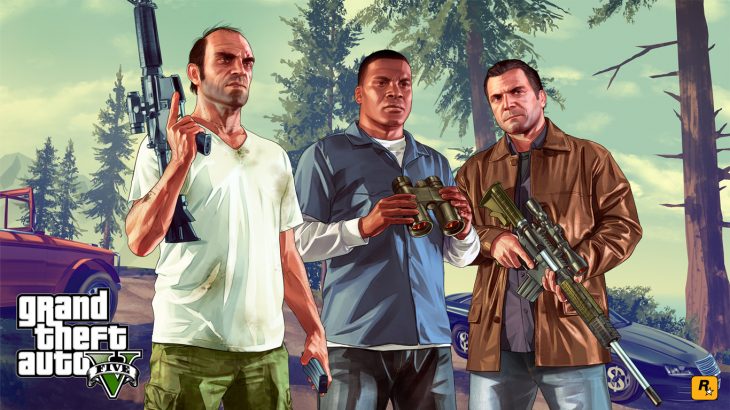 The latest update to Grand Theft Auto 5 adds The Diamond Casino and Resort, a luxurious location in Vinewood. Players can spend in-game money on new apartments and exclusive membership, but they can also use real world money to play games on the casino floor.
The exchange rate of real world cash to in-game chips is $1:1. While in-game money can be earned through taking part in missions or daily and weekly activities, it can also be purchased, with $10 real world cash equating to $500,000 in the game. However, only $50,000 worth of chips to use in the new casino can be purchased per in-game day, which is one hour in real time.
The most-notable aspect of this new feature in Grand Theft Auto 5 is the fact that in-game chips can't be cashed out for real world money. This is made even more important in light of the decision UK MPs made regarding FIFA's in-game player packs. They deemed that these player packs, and loot boxes, weren't gambling because there was no way to legitimately make money from the contents, which are virtual, after purchase.
What players can purchase with the in-game money they earn at the casino is weapons, cars, apartments, and various customisation options for all these and their character. Given that players can simply purchase cash to buy all of this as well, it doesn't seem that winning big at the casino will provide any more of an advantage to players that buying in-game cash already does.
Unfortunately a number of countries don't share the same view as UK MPs do on the new update for Grand Theft Auto 5, having subsequently banned the casino minigames. This also happened with another Rockstar Games title, Red Dead Redemption 2, which allows players to gamble in-game money on minigames such as poker. The key difference with Red Dead Redemption 2 is that players are unable to use real world money to purchase the in-game gambing currency.
Most players are thrilled about the addition of this casino in Grand Theft Auto 5. For six years the casino has stood empty and unusable, with rumours circulating since then that eventually Rockstar Games would let players in. While the new exchange system between real world money and in-game chips isn't necessarily that different to purchasing in-game money, it does feel like a grey area of the industry considering that this currency can only be used to gamble with.