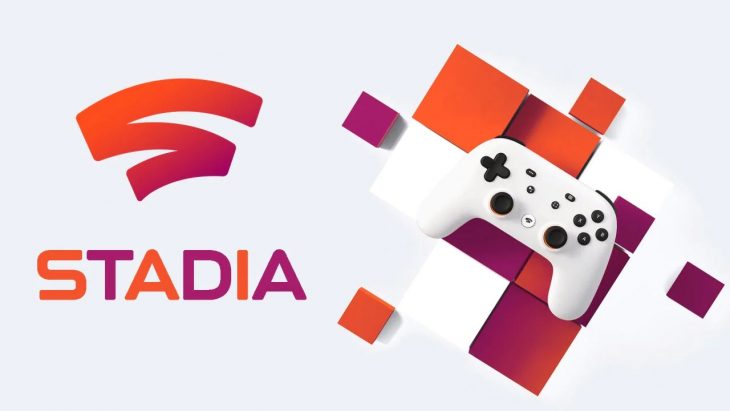 Google has dropped the price of its Stadia Premier Edition from $129.99 down to $99.99. This is a fantastic price drop for anyone looking to get into the platform, though it doesn't convey the same value for money considering how Google has evolved Stadia over the last six months.
The biggest difference with Stadia Premier Edition is the lack of three months free Stadia Pro subscription. This means that the only difference between subscribing to Stadia either for free, or as a Pro member, is that the Premiere Edition includes a Stadia controller and Chromecast Ultra.
Google is now offering all new Pro subscribers a free one month trial to Stadia Pro regardless of whether they purchased a Stadia Premiere Edition or not. After the one month free trial, users can revert to the free offering of Stadia, or choose to pay $9.99 per month to access 4K streaming, as well as all of the free games with Pro.
Stadia Premiere Edition is the new bundle being offered as a replacement to the Stadia Founder's Edition, which was available for pre-order prior to the service's launch. The Founder's Edition packed in three months of Stadia Pro, as well as a Buddy Pass for friends to access the service with. This now unavailable edition also gave users first dibs on usernames, and an exclusive Founder's Edition blue Stadia controller.
The Premiere Edition launched alongside Stadia, and included a white controller, giving those who bought into the Founder's Edition a sign of recognition for being early adopters. However, each edition launched with issues, caused by Google struggling to keep up with demand and getting Stadia Pro codes out to those who had ordered these editions.
Over the last six months, Stadia has evolved so that users no longer need to pay anything in order to sign up. This was originally meant to be a free service called Stadia Base, but it's now just Stadia. Stadia Pro is the premium subscription for those who want 4K streaming, discounts, and free games.
While Stadia isn't the only streaming platform on the market, it is picking up steam. There's no denying how simple it is to simply press one button and be in a game, with no downloads or updates to worry about. Microsoft and Sony seem to follow the suit.