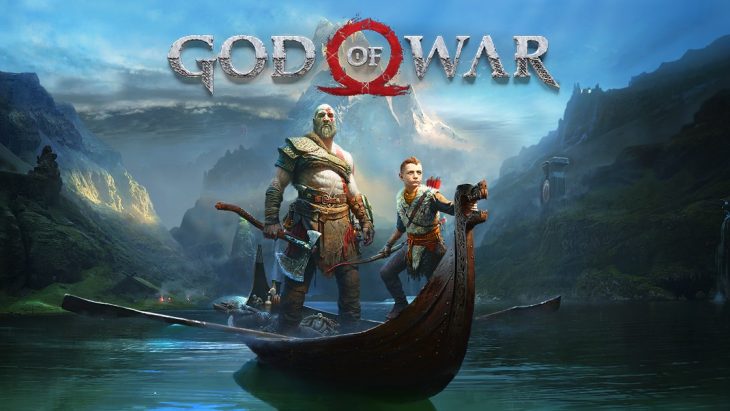 God of War has entered the monthly game sales chart in first position. This is hardly a surprise given that the title received perfect scores from a number of critics and fans alike.
The game also only released on April 20th, meaning it didn't have as much time as other titles to accrue sales for the month. In fact, God of War reached sales that took Horizon: Zero Dawn and Monster Hunter World an entire month. Sony has now confirmed that the game sold 3.1 million units in three days worldwide, putting them back at the top of the publishers charts, taking 27.5 percent of the market value with 22.2 percent units sold.
Far Cry 5, which debuted in first place in March when it released, has fallen to second place this month. Sales were down by 36 percent compared to March, resulting in Ubisoft falling from the top position in the publishers charts.
Sea of Thieves has fallen two places down to sixth in the chart. Sales have dropped by 54 percent compared to the same time last month, though many players will have dropped off after gaining access with the Xbox Games Pass. It remains to be seen if these players will later invest in the game in order to return, which seems to be the tactic according to Rare and Microsoft.
Yakuza 6: The Song of Life has debuted in twenty-fourth position. Sales are up 35 percent compared to the last Yakuza release, Yakuza 0 which launched last year. The Yakuza series still has a far more limited fanbase than other franchises such as Far Cry and God of War, which is why it is entering the charts in such a low position.
Nintendo Labo also entered the chart in the twenties, with the Variety Kit coming in twenty-sixth position, but the Robot Kit didn't even make it into the top 50 places. Labo is an interesting case however, given that it is more of an accessory than a game, and will most likely see a sales spike around the holiday season.
The top ten monthly game sales chart is as follows.
1. God of War – Sony
2. Far Cry 5 – Ubisoft
3. FIFA 18 – EA
4. Mario Kart 8 Deluxe Edition – Nintendo
5. PLAYERUNKNOWN'S BATTLEGROUNDS – Microsoft
6. Sea of Thieves – Microsoft
7. Grand Theft Auto 5 – Rockstar
8. Fallout 4 – Bethesda
9. Super Mario Odyssey – Nintendo
10. Call of Duty: WW2 – Activision