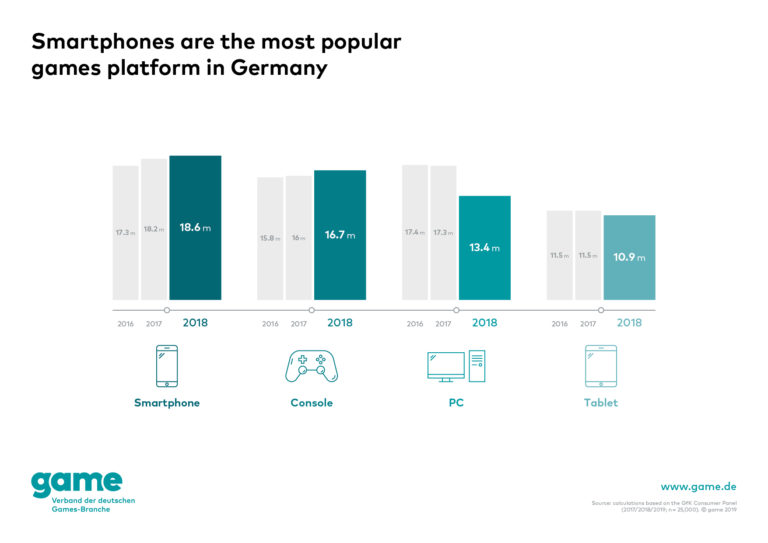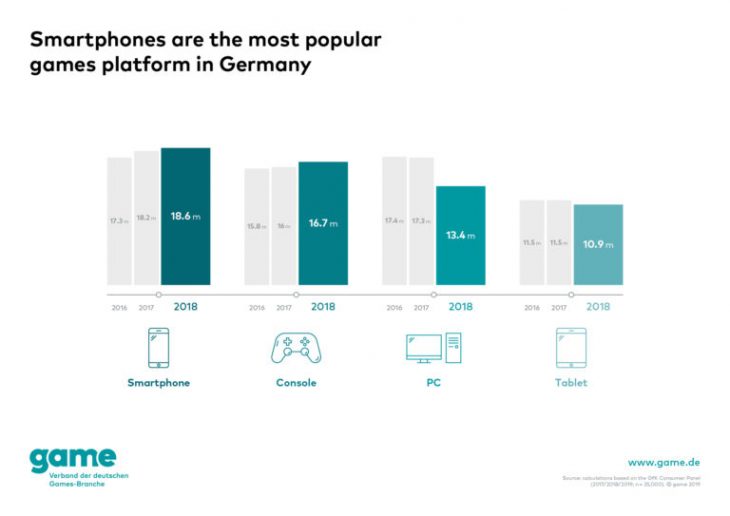 The German games market has grown. According to new data from the German Games Industry Association (Game) and the research firm GfK, consumers in the country spent €4.4 billion on video games over the course of 2018.
€4.4 billion is a 9 percent increase year-on-year from 2017, during which German consumers spent €4 billion in total. This is a steady rise year-over-year, which could indicate that for the current year consumers will spend even more, bringing the total spending by German consumers in 2019 closer to €5 billion.
Most of the money German consumers spent was on in-app purchases for mobile games, a total of €1.5 billion. €1.27 billion was spent on console games in 2018, including in-game purchases on DLC and microtransactions, subscriptions, and other online services.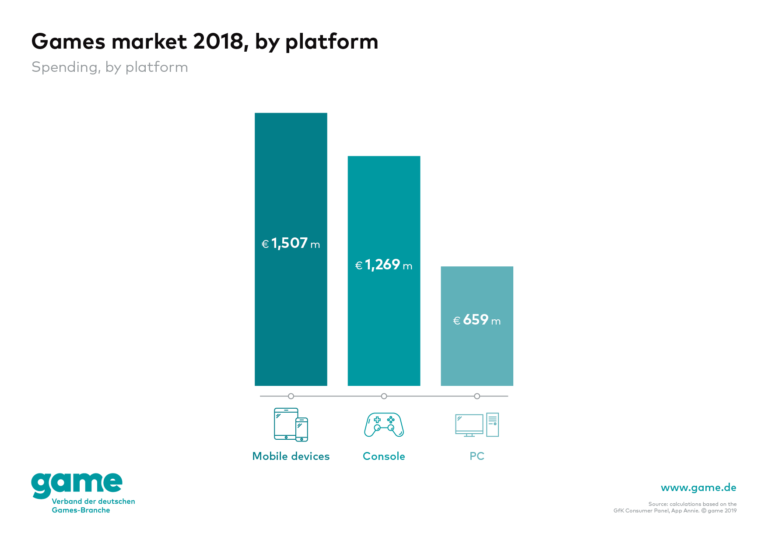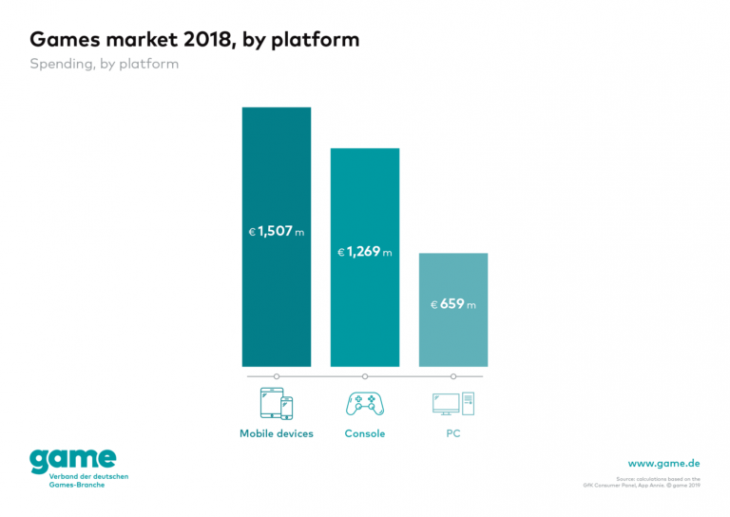 Both Game and GfK reported that the largest growth drivers for consumer spending was online service fees. Sales in the segment have increased by €353 million compared to 2017. In addition, spending on in-game purchases, including mobile platforms, has increased by 28 percent year-on-year to €1.9 billion.
Consumers only spent €659 million over the year, which was lower than two other segments in the report. Game and GfK say that this trend is an ongoing transition in the German games market, and reflects what is happening elsewhere within it as well.
In the past the PC segment has been the most popular platform for the region, with 17.4 million active players in 2016, which is still more than 2017's total mobile players of 17.3 million, tablet's 11.5 million, and console's 15.8 million. The change occurred in 2017, when PC players dropped to 17.3 million, and smartphone players increased to 18.2 million.
In 2018 PC players have fallen even further to 13.4 million in total, a drop of 3.9 million players. Smartphone has increased slightly more however, to 18.6 million players, making it the most popular platform in the nation.
Console players have also seen growth in 2018, reaching a total of 16.7 million players, up from 16 million in 2017. Tablet players, on the other hand, have dropped to 10.9 million players in 2018.
In Germany over 34 million consumers play video games in one form or another. The average age of those players has been found to be 36.4 years old, slightly older than the perceived age of gamers today, which is between 20 and 30 years old.