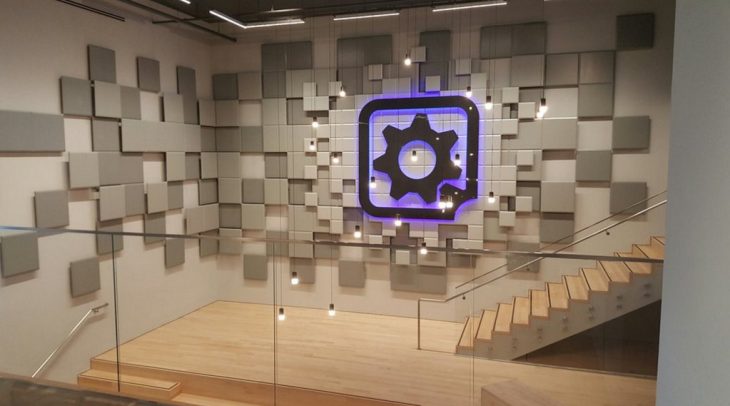 In the lead up to PAX East Gearbox Software teased a number of announcements would be coming as part of their presentation. Yesterday the company revealed a number of titles, including a brand new entry to a beloved series, Borderlands 3.
Borderlands 3 was definitely the biggest reveal to come out of Gearbox's PAX East presentation. The game is set after the events of Borderlands 2, and looks to take players to a series of new worlds, each with their own environment. The game introduces new and returning characters, as well as the signature, almost infinite number of weapons, back to current generation consoles. The game appears to be set to release by the end of the financial year 2019/2020, but more confirmed details will be revealed on the 3rd of April next week.
Gearbox also announced upgrades to all previous Borderlands games. The original Borderlands in particular is already finished, and will launch on the 3rd of April for Xbox One and Playstation 4, or as a free upgrade to PC owners of the game. The new version comes with all previously released DLC, as well as a number of quality of life changes.
Borderlands The Handsome Collection, which brings together Borderlands 2, Borderlands The Pre-Sequel, and all their associated DLC, is also being re-released. The package will see a full HD Ultra upgrade, as well as 4K resolution for PC, Xbox One X, and PlayStation 4 Pro. The games are already available for these consoles, but no word on whether an upgrade will be offered for current owners has been confirmed as of yet. Borderlands 2 VR is also getting an update with all of the game's DLC this summer.
Finally, the Telltale Games series, Tales From The Borderlands, is also getting an HD Ultra upgrade. No release date has been announced, but details about when the game will be available could be revealed next week. As an extension of the Borderlands franchise Gearbox are also releasing a tabletop game named Tiny Tina's Robot Tea Party.
In addition to these Borderlands announcements were a few other announcements from Gearbox. Firstly there was the announcement that Risk of Rain 2 is now available in early access. Gearbox also announced that they will be partnering with Squanch Games to release Trover Saves the Universe, launching on PlayStation 4 on the 31st of May, and on PC on the 4th of June.
Gearbox is also bringing Bulletstorm to Nintendo Switch this summer with Bulletstorm Duke of Switch Edition. This edition brings the game to the portable console with all of the additional content previously released for it.
Finally Gearbox announced a new adventure within the We Happy Few Universe. Roger and James in They Came From Below will launch on the 4th of April, bringing a brand new adventure for fans of the world to enjoy.