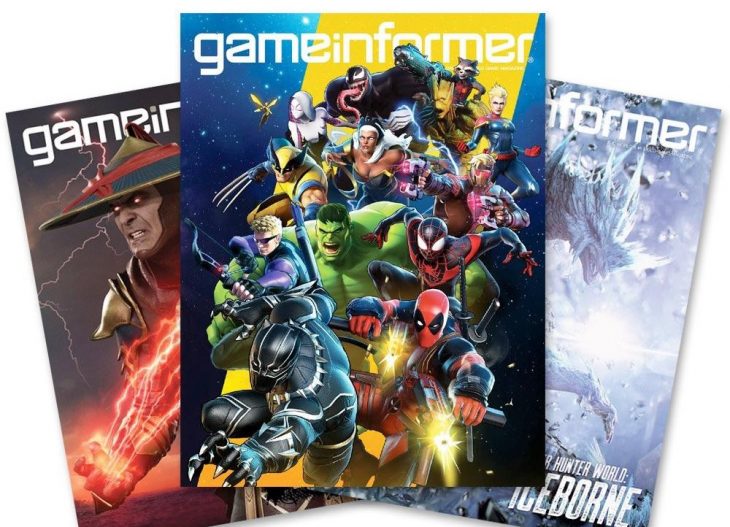 GameStop, a leading physical gaming retailer, have taken action to cut costs and a number of employees of the staff have paid the price. The company has cut 120 positions across their business, according to reports in Forbes, which amounts to 14% of all GameStop staff.
A number of employees of Game Informer, a long-running video games magazine owned by GameStop, have been affected. Writers on the magazine including Elise Favis, Kyle Hilliard, Imran Khan, Jeff Marchiafava, Suriel Vazquez, Matthew Bertz, and Javy Gwaltney have confirmed on social media that their positions were eliminated as part of the changes.
The publication, whose offices are based in Minneapolis, appears to have lost as much as half of its editorial staff of 19. Features editor Kimberley Wallace appeared to confirm as much when she said on Twitter she felt like she "lost half of my family today."
Bertz, one of the writers affected by the cuts, tweeted "GameStop informed me that I don't work at Game Informer anymore. I was very proud to manage and work alongside that incredible team of editors, designers, writers, podcasters, programmers, videographers, and gamers."
GameStop declined to comment on the number of layoffs at Game Informer and wouldn't provide Forbes with a breakdown of the cuts by department. The company did confirm that large scale redundancies affected staff at its headquarters and other offices and stated that the cuts were necessary to "reduce costs and better align the organization with our efforts to optimize the business to meet our future objectives and success factors."
Changes in the way consumers purchase games and related products have put GameStop under pressure in recent years. As more and more customers purchase games using digital storefronts and spend time and money in online game environments like Grand Theft Auto online – markets that are extremely difficult for physical game outlets to access – GameStop have been forced to rethink their business model.
The last 12 months have seen a great deal of turmoil at GameStop, including a failed sale of the business and a previous round of layoffs affecting 50 staff. It is clearly a perilous time for GameStop staff and shareholders. Those with stakes in the business will hope they can rebalance and remain a significant player in the industry.