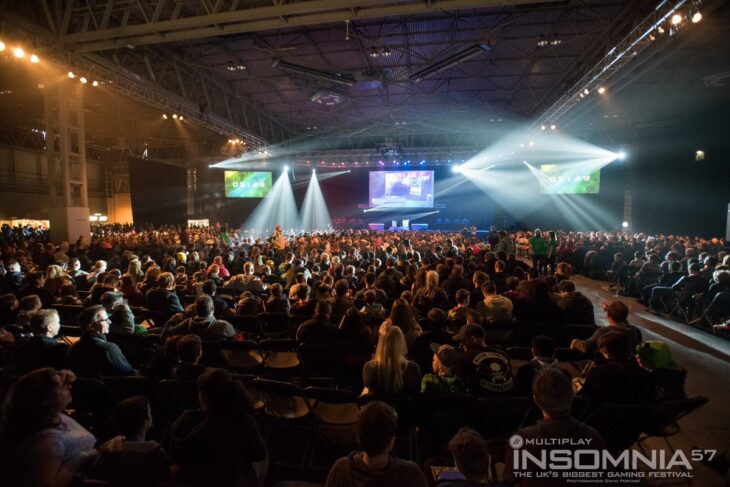 UK retailer GAME has sold Player 1 Events. This is the company that was responsible for organizing the Insomnia Gaming Festival. Player 1 Events is now owned by Supernova Capital, and was sold for an undisclosed amount.
Thankfully for staff, everyone at Player 1 Events is being kept on and is working on a potential Insomnia event that will take place later this year in the UK. This is, of course, subject to COVID-19 guidelines as outlined by the government.
This move isn't just a shift in who organizes the Insomnia Gaming Festival, an event that sees large-scale LAN tournaments for hundreds of people. It also sees the event come back under the leadership of Craig Fletcher, who has now joined Supernova's executive team.
Fletcher founded Multiplay, the company that originally ran the Insomnia Gaming Festival. He ran it alongside his brother Stewart, until GAME acquired it for £20 million in April 2015. Craig then left in 2017 to become an investor in other games businesses.
In the meantime, GAME sold off Multiplay's digital business, which was a multiplayer handling service, to Unity for £19 million. Recouping much of the cost spent on the Insomnia Gaming Festival.
GAME then renamed the physical side of the business to GAME Esports and Events, then Player 1 Events, and planned to bring Insomnia to overseas markets as well. Depending on the pandemic, it seems as though Supernova will also aim to bring Insomnia to global markets in 2022.
Fletcher explained in a statement that he's seen a growing demand for physical events like Insomnia. People are keen to see others again, and big gaming events were a huge part of that. Through Insomnia, the aim is to unite gamers of all ages and create something truly special that people all over the world can be part of.
Physical events took a massive hit last year, with many companies shutting down for good. The Insomnia Gaming Festival is well known enough that fans will return to it year after year, and adding more shows to the roster each year could see it grow exponentially, as long as the pandemic and local rules allow.