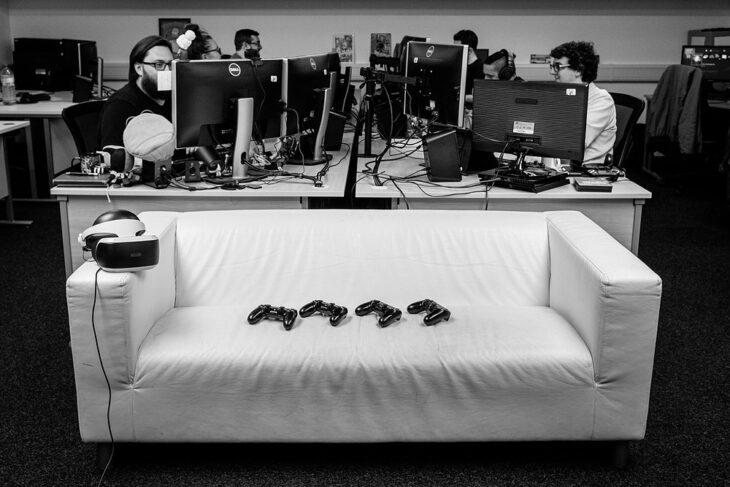 Manchester-based game development studio Fabrik Games has been acquired by Firesprite. The company will now join forces with the PlayStation Studios group because Firesprite was recently acquired by Sony Interactive Entertainment.
It's been confirmed that this acquisition actually occurred in conjunction with the Firesprite acquisition some time ago. It seems as though Sony always had plans for these studios to be working together in some capacity.
Fabrik Games was founded in 2014 by Graeme Ankers, Managing Director of Firesprite. The two companies have collaborated in the past on The Persistence, a VR horror game. Fabrik Games has also been known in isolation thanks to its work on Filthy Lucre and The Lost Bear.
This acquisition brings the headcount at Firesprite up to 265 people, no small number for a PlayStation Studios development house.
The companies look forward to working with each other in bringing new PlayStation experiences to life. Having collaborated in the past, there's no reason that the two studios won't be able to seamlessly merge to become a much larger entity. In what capacity they'll be working together though, it remains to be seen.
It's likely that Fabrik Games will be a studio that works independently from Firesprite on certain projects while Firesprite works on its own. Then, the pair will come together to finalize projects before they go to market.
It makes sense to bring studios that have a history of collaborating on projects together under a single roof. It also means that more can be expected of Firepsrite because it has this extra helping hand to work with now.
The Persistence was a PSVR exclusive for a short time before becoming a VR and non-VR title across most platforms. It was an innovative experience that still has a core fan base today. If Firesprite and Fabrik Games can create something equally as individual for the PSVR 2, it could prove to be an incredible launch title when the device launches around holiday 2022.