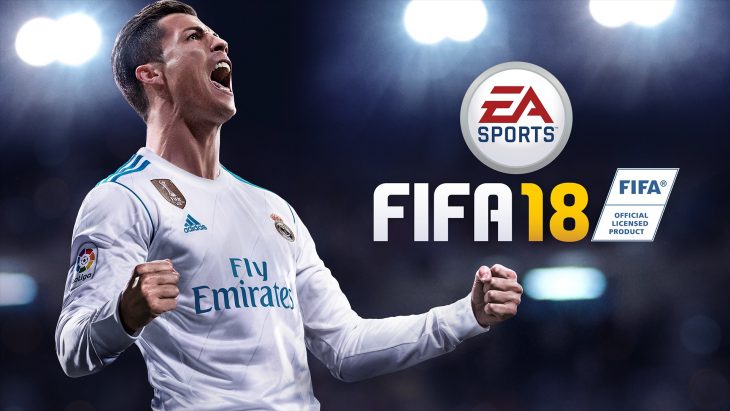 FIFA 18 releases tonight, on midnight of September 29, 2017, worldwide. The latest game in the FIFA franchise boasts the best technology, graphics, and gameplay, bringing the FIFA games closer to real football than ever before.
FIFA 18 brings the best football gameplay to PC and consoles, even the Nintendo Switch. The game will be the first to launch on handheld consoles since FIFA 15 was released for the Playstation Portable.
Players can expect the same features found in all FIFA titles. Outstanding gameplay brought to life with far smoother animations allow for better visuals and better control over players. The campaign mode from FIFA 17 will return, continuing the journey of Alex Hunter as he moves to playing professionally in America, though this mode won't be available on the Nintendo Switch version. The most popular mode in the series, FIFA Ultimate Team, will also be making a return with a new offline mode that allows players to compete with the AI for rewards to use on their Ultimate Team.
Many physical and online retailers will be selling FIFA 18. At ASDA it will cost £59 for Playstation 4 and Xbox One, while the Nintendo Switch version is slightly cheaper at £55. Shopto are offering the game for less than ASDA with the Playstation 4 and Xbox One versions selling at £54.85, and the Nintendo Switch version at £49.85. Toy retailer Smyths has a set price for all versions of £49.99, which may seem unfair to Nintendo Switch customers given that the campaign mode is not included in their version.
Some retailers, such as GAME, are offering game bundles with Now TV subscriptions for £49.99 for the Xbox One and Playstation 4 versions and £54.99 for the Nintendo Switch version without the Now TV subscription.
Finally, Tesco supermarkets will be selling the Playstation 4 and Xbox One versions of the game for £ 49.99, and the Nintendo Switch version at the highest price yet for £59.99. The higher price from Tesco for the Nintendo Switch version may be due to the console's popularity and the fact that it's still the latest gaming platform of 2017.
Some retailers are also selling the legacy editions of FIFA 18, versions of the game for Playstation 3 and Xbox 360, which Morrison's are selling for £42 each, and £47 for the Playstation 4 and Xbox One versions.
Pre-orders for wholesale quantities are still available from selected wholesalers and distributors.