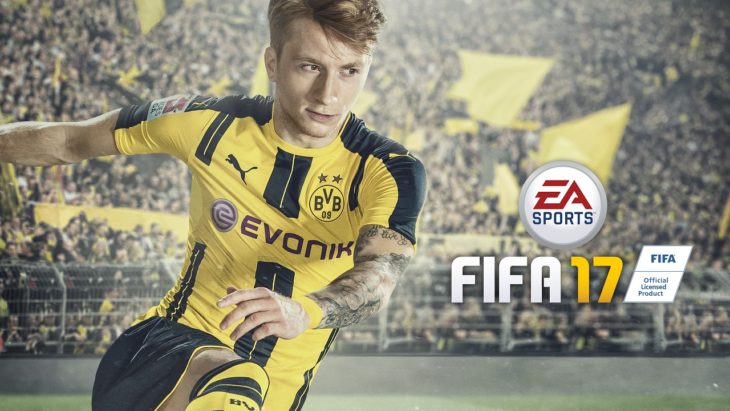 FIFA 17 has topped the UK monthly console digital games chart again earning £6.92 million in revenue during the month of July 2017. However other titles continue to show growth in the chart, resulting in a 16 percent drop in sales for FIFA month-on-month.
Grand Theft Auto 5 from Rockstar has maintained second place in the chart this month with a 0.5 percent increase in sales month-on-month to £5.09 million. Similarly EA's Battlefield 1 experienced a 0.5 percent boost in July, generating £3.78 million in sales for the publisher and landing the game third position in the chart.
Activision Blizzard's Call of Duty: Black Ops 3 has demonstrated the most growth this month by earning fourth place on the chart. The game has experienced 93 percent growth in sales bringing in £2.15 million. A second and third title from the series is also in the chart, Call of Duty:Infinite Warfare entered the chart once again in seventh place with £1.07 million in revenue, and Call of Duty: Modern Warfare Remastered made it debut as a standalone title with £0.80 million in revenue, landing it eighth position.
Overwatch, also from Activision Blizzard, made it to fifth position in July with £1.43 million in revenue, showing a 13 percent growth in sales up from £1.26 million in June.
EA maintains its position as number one digital publisher in the UK based on the current top ten chart with £10.17 million in revenue, though this is a 17 percent drop compared to June. Activision Blizzard have gained ground on EA however up from £3.3 million in June to a total of £5.45 million in revenue in July.
The full top ten digital console game sales chart for July 2017 is as follows.
1. FIFA 17 – EA
2. Grand Theft Auto V – Rockstar
3. Battlefield 1 – EA
4. Call of Duty: Black Ops 3 – Activision
5. Overwatch – Blizzard
6. Tom Clancy's Ghost Recon: Wildlands – Ubisoft
7. Call of Duty: Infinite Warfare – Activision
8. Call of Duty: Modern Warfare Remastered – Activision
9. Tom Clancy's Rainbow Six Siege – Ubisoft
10. Injustice 2 – Warner Bros. Interactive Entertainment