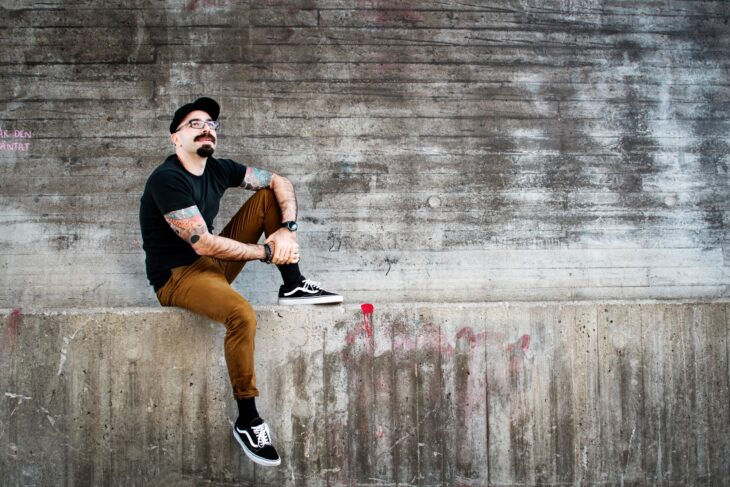 Image credit: fawzi.zone
Ubisoft has announced that Fawzi Mesmar will be joining the company as its new Vice President of Editorial.
Mesmar will work with Ubisoft production teams around the world to help shape the creative vision of its games and ensure that a diverse range of perspectives is included throughout the production process.
This feels like an indirect response to the group of Ubisoft employees known as A Better Ubisoft, which has been calling for significant changes within the company following a slew of accusations and revelations regarding senior staff. Key among the demands of the group is that diversity is prioritised above all else.
Mesmar joins Ubisoft following his role as Head of Design at DICE, the company that just launched Battlefield 2042. He's also worked for several other prominent developers, including Atlus, King, and Gameloft.
Mesmar has also worked outside of the scope of products for the games industry though. He's worked to help improve knowledge sharing in the industry, speaking at schools and conventions on the subject. He also co-founded the Berline Chapter of the International Game Developers Association, and pulled together what is widely regarded as the first ever textbook on game design to be written in Arabic.
Mesmar will be reporting to Igor Manceau, Ubisoft's Chief Creative Director, in this new role. Manceau explained that Ubisoft has huge respect for Mesmar, who is known to be one of the most respected game designers in the industry.
The team sound as if it's excited to have Mesmar on board, and is ready to have him help the company become more diverse and develop strong partnerships in the game industry. He'll also play a key role in strengthening existing brands, something that Ubisoft sorely needs, particularly in its hardcore eSports brands such as For Honor and Rainbow Six Siege.
Time will tell if Mesmar has an impact on Ubisoft from within and whether the staff working at Ubisoft is happy with the changes he brings. Overall, the news sounds good, but it remains to be seen what impact it will have in practise.