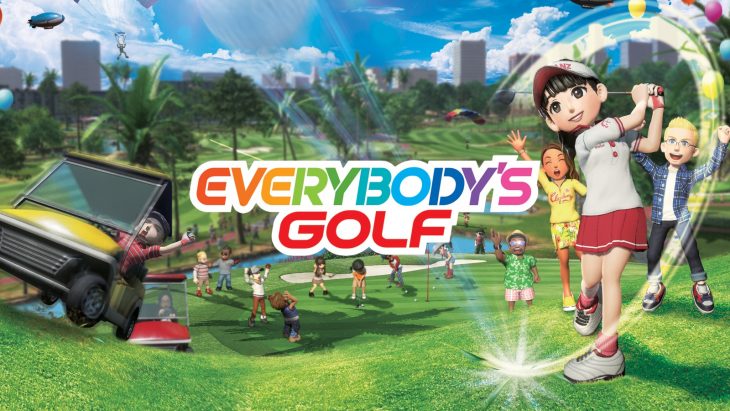 Everybody's Golf, a PlayStation 4 exclusive, has topped the Japanese sales charts in the first week of its release according to data released by Famitsu.
It marks a successful release for the latest instalment in a franchise that dates back to 1997's Everybody's Golf (PS1) and the first new entry in the series for almost five years.
With week one sales topping the 100,000 mark, Everybody's Golf has already outperformed its predecessor Everybody's Golf 6 (marketed in North America under the name Hot Shots Golf: World Invitational), which sold 87,000 units in its first week of release, according to reports.
Etrian: Mystery Dungeon 2 for the 3DS also enjoyed a successful launch in Japan, shipping 34,000 units to come in at three in the charts – albeit the figure fails to match the 72,000 units sold by its predecessor Mystery Dungeon in 2015.
Nights of Azure 2: Bride of the New Moon and Resident Evil Revelations were the other new games to make a mark; the PS4 releases entered the charts at sixth and tenth, respectively.
Three Nintendo Switch games retained places in the charts – Splatoon 2 at number two, Monster Hunter XX at five and Mario Kart 8: Deluxe at number eight – highlighting the successful release of the Switch to date.
The weekly Japanese console sales chart provides further evidence of the Switch's popularity. The Switch is top of the chart, with close to 33,000 reported sales, relegating the PlayStation 4 to second place with sales of 24,000.
Worryingly for Microsoft, the Xbox One S, their highest placed console, ranks tenth on the list.
It has long been understood that the Xbox One is lagging behind the PS4 in terms of sales. The Japanese chart suggests that the Nintendo Switch may now be a bigger rival to Sony's flagship console.
With another AAA exclusive, Super Mario Odyssey, on the way, the Nintendo Switch and its games look set to retain a grip on the Japanese weekly charts for some time to come.
1. Everybody's Golf (PS4) – Sony
2. Splatoon 2 (Switch) – Nintendo
3. Etrian: Mystery Dungeon 2 (3DS) – Atlus
4. Dragon Quest XI: Echoes of an Elusive Age (3DS) – Square Enix
5. Monster Hunter XX Nintendo Switch Version (Switch) – Capcom
6. Nights of Azure 2: Bride of the New Moon (PS4) – Koei Tecmo
7. Dragon Quest XI: Echoes of an Elusive Age (PS4) – Square Enix
8. Mario Kart 8 Deluxe (Switch) – Nintendo
9. The Snack World: TreJarers (3DS) – Level-5
10. Resident Evil Revelations (PS4) – Capcom
1. Nintendo Switch
2. PlayStation 4
3. New Nintendo 2DS XL
4. New Nintendo 3DS XL
5. PlayStation 4 Pro
6. PS Vita
7. Nintendo 2DS
8. New Nintendo 3DS
9. Wii U
10. PlayStation 3
11. Xbox One