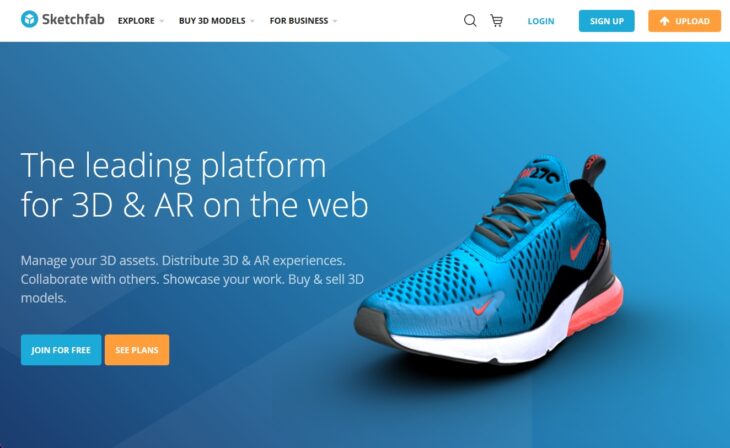 Epic Games has announced that it has now acquired Sketchfab, a 3D marketplace that contains assets that are used in games worldwide.
Epic's aim with this acquisition is to make AR, VR, and 3D content more accessible to creators. As the company behind one of the most used game engines in the world, Unreal Engine, it makes sense that Epic would want to acquire and integrate a marketplace like Sketchfab.
The company has confirmed that Sketchfab will not be rebranded as part of this acquisition. It will also continue to operate independently from Epic Games, though the companies will be working very closely together.
Sketchfab began working with Epic Games when it received an Epic Megagrant in March this year. Since then, Vice President and General Manager of the Unreal Engine Marc Petit explained that the marketplace has done a great job of opening up the 3D marketplace to the world. Allowing anyone and everyone to create, edit, and publish 3D assets.
Petit believes that, as the adoption of real-time 3D technology grows, the demand for web-based solutions is only going to grow. Epic has fostered a web-based solution in Sketchfab, and now it owns the solution that developers and publishers will look to use very soon.
Sketchfab is the second marketplace acquisition that Epic Games has made in 2021. In April it acquired Artstation, where concept art for thousands of games is hosted and can be referenced by others. More than anything, it's a platform to support and take creators to the next level.
This latest acquisition from Epic Games differs from what big-name publishers like Tencent are doing right now. While Tencent is buying up as many game developers as it can, Epic is looking at how to foster more games through accessible tools. Financial aid is one thing, but if a developer needs better assets and a system that helps them create what they need, then Epic will profit.
Epic Games has always been at the forefront when it comes to game development tools. This latest move will make it an even more vital part of the industry, one that isn't going anywhere anytime soon.