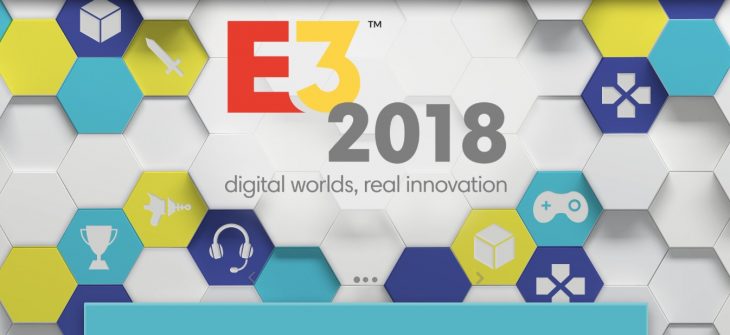 For the first time in the show's history E3, the Electronic Entertainment Expo, opened the door to the public in 2017. Now tickets for the 2018 show will soon be on sale once again, including the limited number available to the public.
The Entertainment Software Association, organisers of E3, announced that public tickets for E3 2018 will be available from February 12, 2018. The tickets will be live from 12 PM ET, but don't expect them to be available for long given the small number allocated to the public and the huge demand for tickets.
The first 1,000 public tickets for E3 2018 will cost $150 each. Once these have been sold the Electronic Software Association will sell the remaining tickets for $250 each. In 2017 15,000 tickets were made available for the public to purchase, but there's been no confirmation on how many have been allocated this year.
The E3 2017 public tickets gained the public access to panel discussions, the show floor, and a number of other events from the Tuesday through to the Thursday during the event. Generally all of the press conferences are held before this, so public tickets allow people to play the games that are being demoed and chat to the developers about their games, as well as hear from developers on the games they've made or are making now.
The public access ticket also allowed people to attend Geoff Keighley's Coliseum event, featuring a number of interviews and much more. The event has been confirmed today as returning at E3 2018, although the event will be streamed online for those who can't attend.
E3 2018 will take place from June 12 to June 14, 2018. The major press conferences begin the weekend before and finish before public access to the event is open. The press conferences are where publishers and developers announce new games, updates, and a plethora of other news surrounding the games industry.
Microsoft confirmed in January that they have already begun planning for E3 2018, an encouraging sign given the lack of exclusives currently on their way for the Xbox One. So far no other information has been shared from other companies exhibiting at the event, most likely because they want to keep their news secret until they reveal it during E3 2018.