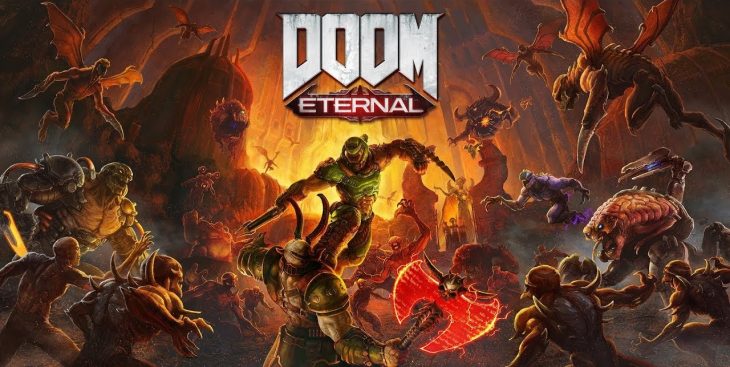 Early today, GameStop began canceling pre-orders that customers had with them for DOOM Eternal on Nintendo Switch. After some investigation from IGN, it has been learned that this isn't because the retailer has received word that the port is canceled. It's actually because the physical version of the game is no longer coming to market.
In a statement to IGN, a spokesperson for Bethesda explained that the port is still 100 percent on track for release on Nintendo Switch. However, they have confirmed that a physical version is now not coming, which is why there have been so many canceled pre-orders for that version of the game.
The spokesperson added that all customers should receive full refunds. They said that the retailers will contact them regarding these refunds. Should anyone not get a refund, they need to speak to the retailer that held their pre-order.
DOOM Eternal launched for PlayStation 4, Xbox One, and PC in March 2020. When the Switch version was confirmed, it was said that it would be released separately. This wasn't a surprise, since this is common practice with almost all Switch ports.
However, Bethesda is still yet to confirm a proper release date for DOOM Eternal on Nintendo Switch. Many fans are eager to get their hands on it, particularly since the Switch port of DOOM is so incredible. However, even with the game's DLC having launched last month, there's still no sign that we'll get the Switch version anytime soon.
With Bethesda having recently been acquired by Microsoft, there should now be more resources available to the publisher. Those resources may help speed up the development of the Switch port of DOOM Eternal, but it could be that there are some issues with it right now.
When The Outer Worlds first launched for the Nintendo Switch, it was highly criticized because of the visual quality of the game. After a later patch, the visuals look much better. It's possible that this Switch port is taking so long because Bethesda is trying to increase the quality of the visuals as much as possible.