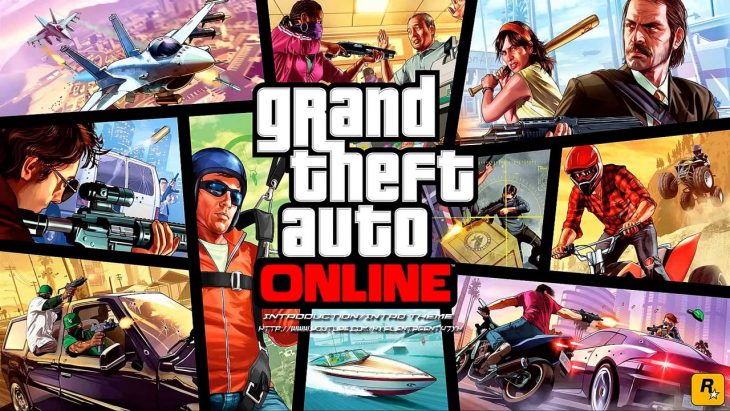 According to a recent report from SuperData the digital games market has grown by 16% year-on-year for the month of July.
The most growth was experienced by the free to play MMO segment, which grew by 29%, as well as the console and mobile segments which grew by 21% and 17% respectively. To a smaller extent the Premium PC segment grew by 8%, though other segments saw decline instead with the social segment falling by 6% and pay-to-play MMO falling by 2%.
In the US digital growth was lead by the digital console revenue which has risen by 20%, as well an 18% rise in free to play MMO revenue. Grand Theft Auto 5 is still at the top of the digital console games segment thanks to the continued release of new DLC, the most recent of which was Gunrunning. Grand Theft Auto 5 did not have as good a month in July as it did in June, which saw record-breaking sales numbers, though it is still seeing continued growth thanks to its microtransaction model.
At the top of the PC games chart is PLAYERUNKNOWN'S BATTLEGROUNDS, which has sold more than 6 million copies so far, showing no signs of slowing sales. The latest battle royale title currently has around 800,000 concurrent online players.
Call of Duty: Modern Warfare Remastered has made it into the top grossing console titles this month. The title released in June for Playstation 4, but has seen a boost in sales after releasing For Xbox One in July.
PokemonGo saw a boost in sales in July thanks to its anniversary event, resulting in the game's strongest month in terms of sales this year. However, year-on-year compared to last July the game is still $150 million down on the period when the game first launched.
The top grossing PC title continues to be League of Legends, followed by Dungeon Fighter Online and Fantasy Westward Journey Online 2. On console Grand Theft Auto 5 is top, with FIFA 17 in second, and Battlefield 1 in third. On mobile Honour of Kings is top of the grossing chart, with Fantasy Westward Journey in second, and Lineage M in third.
| Console: | PC: | Mobile: |
| --- | --- | --- |
| 1. Grand Theft Auto V | 1. League of Legends | 1. Honour of Kings |
| 2. FIFA 17 | 2. Dungeon Fighter Online | 2. Fantasy Westward Journey |
| 3. Battlefield 1 | 3. Fantasy Westward Journey Online II | 3. Lineage M |
| 4. Call of Duty: Black Ops III | 4. Crossfire | 4. Dragon Chronicles |
| 5. Overwatch | 5. World of Warcraft | 5. Monster Strike |
| 6. Tom Clancy's Ghost Recon: Wildlands | 6. PlayerUnknown's Battleground | 6. Clash of Clans |
| 7. Call of Duty: Infinite Warfare | 7. World of Tanks | 7. Pokemon GO |
| 8. Injustice 2 | 8. DOTA 2 | 8. Clash Royale |
| 9. Call of Duty: Modern Warfare Remastered | 9. Overwatch | 9. Candy Crush Saga |
| 10. NBA 2K17 | 10. ROBLOX | 10. Ghost Story by Netease |