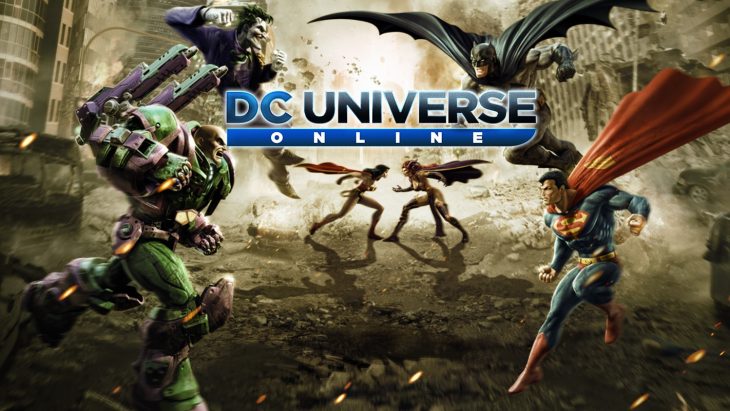 It was recently announced via the official website for DC Universe Online that the game will be coming to Nintendo Switch later this summer. The console currently has one other hardcore MMO title available for it, Warframe, which has proven to be an enjoyable experience for Switch users so far.
The Nintendo Switch version of DC Universe Online will have its own dedicated server for players, and for now there will be no cross-play available between the Switch versions and the PlayStation 4, Xbox One, or PC versions of the game. However, the studios behind the game, Daybreak Game Company and Warner Bros. Interactive Entertainment, have said that they are exploring the options of cross-play.
Currently the PC and PlayStation 4 versions of DC Universe Online support cross-play, meaning there's certainly potential for the Nintendo Switch version to support similar cross-play in the future.
When the game launches any players with accounts already won't be able to transfer their characters over to the Nintendo Switch version. Instead current players will need to start a new character, just like many of the new players who will join the game on Nintendo Switch. Nintendo Online will be used to connect to a DC Universe Online account.
DC Universe Online first launched in 2011 for PlayStation 3 and PC, though the PlayStation 3 version has since been discontinued. From there the game has come to PlayStation 4 in 2013, and eventually Xbox One in 2016.
In DC Universe Online players create their own hero or villain to fight in iconic DC Universe locations such as Gotham City and Metropolis alongside dozens of DC heroes and villains, such as Superman, Batman, The Joker, Lex Luther, and Aquaman to name but a few. The game saw some success but many players eventually drifted away to other MMOs as the roster of them available for home consoles grew. However, DC Universe Online still fosters a dedicated playerbase to this day, many of whom jump into the game to complete daily missions and unlock some of the rarest gear possible almost 10 years on from its release.