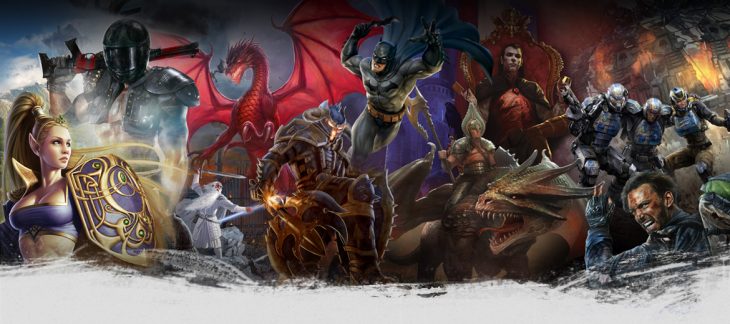 Daybreak Games have announced three new studios that have been created under their new Franchise First Initiative.
Daybreak Games are best known for their MMO games such as H1Z1, EverQuest, and PlanetSide. Now, as part of a long term strategy to 'amplify' their existing franchises, they're splitting into three distinct studios. The strategy will see each new studio go on to develop their own identify, separate from Daybreak Games but still part of the family of franchises.
The new studios are called Dimensional Ink Games, Rogue Planet Games, and Darkpaw Games. Each studio is within their own business unit, whereas before they were all in separate teams within the Daybreak Games studio.
In a statement, a representative for Daybreak Games explained how each studio will be able to recruit their own unique talent, continue working on current games whilst developing new ones, and create their own identity. This final point seems to be the most important.
Each new studio has greater autonomy than the separate teams will have had within Daybreak Games. The Heads of each game have seen a role expansion to Studio Heads, and are all now in the process of hiring new staff, particularly the Austin studio.
Dimensional Ink Games, based in Austin, Texas will continue to work on DC Universe Online while also developing a new MMO project. The studio is being led by Jack Emmert, a veteran of MMO games.
Darkpaw Games is based in San Diego, and will be working on the flagship game for Daybreak Games, EverQuest. Holly Longdale is leading the studio as they continue to support EverQuest, whilst also working on the game's next big phase.
Rogue Planet Games is also based in San Diego, and will continue to work on the PlanetSide franchise. The studio is being led by Executive Producer Andy Sites, who will also be directing the studio as they work on a new project.
Emmert describes Daybreak Games as a studio that has always had the process of creating iconic MMORPGS in its blood. This legacy will be grown through these three new studios as they grow and develop their own identities. Emmert ended by saying that the studios will be creating epic fantasy experiences for players for years to come.