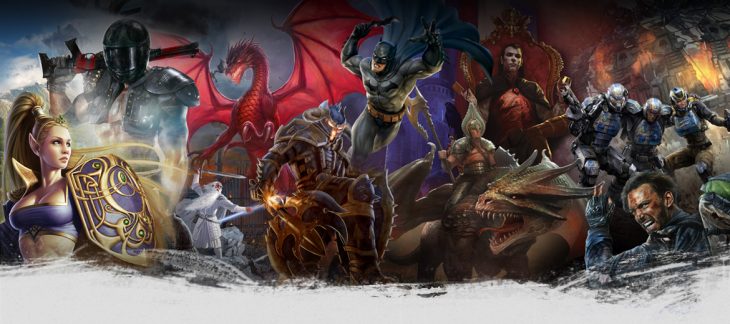 Daybreak Game Company, best known for H1Z1 and EverQuest, has been acquired by Enad Global 7.
The deal for Daybreak Games has been valued at $300 million. This will be paid in a mix of newly formed EG7 shares and cash. This is the second acquisition the firm has announced in the same number of weeks, right off the back of their acquisition of Piranha Games, developers of Mechwarrior, last week.
CEO and Co-Founder of EG7 Robin Flodin explained that Daybreak Games are a perfect fit for their company. Their skills and expertise perfectly complement those already found within the studios inside EG7. Daybreak Games' rich portfolio of third-party games is what EG7 is interested in, and they're excited to add them to their catalog.
Daybreak Games was originally known as Sony Online Entertainment. However, after splitting with Sony they changed their name. Currently the developer runs a number of stable online games including EverQuest, EverQuest 2, H1Z1, and DC Universe Online. It's also the publisher of The Lord of the Rings Online and Dungeons & Dragons Online from Standing Stone Games.
It's unknown at this time if any Daybreak Games layoffs will be made as a result of the acquisition.
In addition to Daybreak Games, EG7 has potentially acquired Cold Iron Studios, which Daybreak Games acquired in August 2020. This would be the fifth change of ownership in just two years, but EG7 has yet to confirm if they're taking Cold Iron Studios with Daybreak Games.
After the completion of the deal, Daybreak Games' main shareholder, Jason Epstein, will hold roughly 10 percent of EG7 shares. This gives him a decent amount of voting power on any decisions within the company that could affect the studio he's worked with for so long.
As the games industry moves forward, more and more games are evolving to offer online services to players long after their release. The stars among current releases though, are all games-as-a-service. With Daybreak Games, EG7 is sure to capitalize on this trend moving forward through the new generation of gaming. They could even produce the next Genshin Impact.