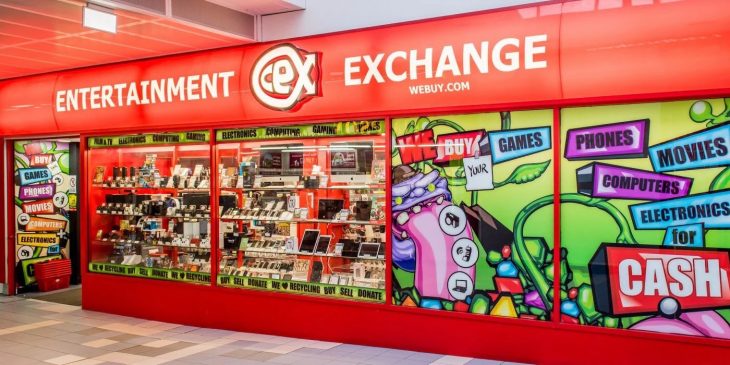 Some staff at the entertainment retailer CEX have raised concerns over how the company is handling reopening their stores following the coronavirus (COVID-19) pandemic lockdown.
In the UK, non-essential retail stores have been allowed to reopen once more. While some entertainment retailers, such as GAME, handle trade-ins at a much slower pace, CEX relies on them as a core part of their business model, and so needs to act faster.
In interviews with several CEX employees, Eurogamer uncovered what the company is doing to protect staff, and how those staff members feel about it. One key example that sets the tone for many of the responses is the fact that CEX corporate are making staff choose how best to protect themselves, rather than putting an official procedure in place.
CEX stores are reopening with standard working hours, unlike most other retailers that are operating at reduced opening hours. This causes a big issue for staff, because they don't have time to properly sanitise stores and merchandise under normal opening hours, which is a key part of why so many retailers are operating at reduced opening hours.
In addition to the insufficient time to clean products and the stores at large, it is also apparent that staff aren't being provided with the proper protective equipment. Registers have no screens, which are a staple in every other retail store, and there are no limits on how many customers can be in a store at any one time.
A spokesperson for CEX explained that standard opening hours are in place in order to avoid longer lines and too many customers rushing into the store all at once. They also admitted that some reworking of the rules are going to be needed as they adapt to the issues they face.
Interestingly, the spokesperson added that they are now offering full face shields to all employees who request them. They also have an internal, anonymous, feedback forum where employees are encouraged to tell CEX corporate what they need.
While this is an unprecedented time for retailers, there is a certain standard that all non-essential stores are working at. This may change moving forward, but it seems to be a good baseline for stores before they take on too much work, with the addition of stock cleaning. Time will tell just how well CEX has handled reopening stores.