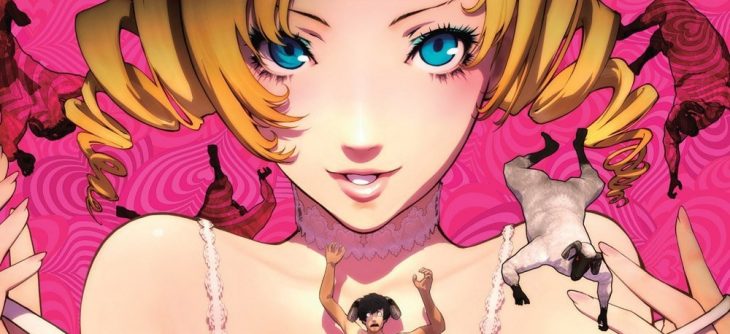 Puzzle platformer adventure game Catherine has had a remastered version announced for PlayStation 4 and PlayStation Vita, Catherine: Full Body.
Catherine originally released for PlayStation 3 and Xbox 360 in 2011 in Japan and North America 2012 in all other regions. Published by Atlus, developer of the Persona series, the game follows protagonist Vinent through the trials of cheating on his girlfriend with a woman of the same name. The core gameplay is made up of puzzle platforming in Vincent's dreams, in which he must escape various creatures that represent his fears of the present and future.
Catherine: Full Body is being developed by by Atlus in collaboration with Studio Zero. Whilst the original game had only two characters named Catherine the remaster adds a third one named Rin, voiced by Aya Hirano, who plays piano at Vincent's favorite bar and has an exceedingly gentle and honest personality. The new character adds new branches to the stories with the other two Catherine's. Rin is said to be a healing presence in the game who helps the nightmare-ridden Vincent deal with the emotions and thoughts he's going through.
The remaster adds new endings, episodes, anime movies, and sexy events. The game's subtitle is a reference to wine, meaning richer and in this case more erotic according to the developers. New difficulties and systems are being added to the game to make it more convenient for players on all devices, including a new mechanic that allows players to move multiple blocks at once. Cross-save support is also being added to the game in addition to online battles.
The new endings being added to the game bring even more replayability to it, particularly when coupled with the new difficulty settings as well as other different game modes.
Online battles were something that the developers didn't expect players to be excited about, but the feedback from fans has meant that this remaster is getting the mode in full. While no release date has been confirmed for the game it has been announced that development is 50% complete, so a 2018/19 release date could be on the cards.