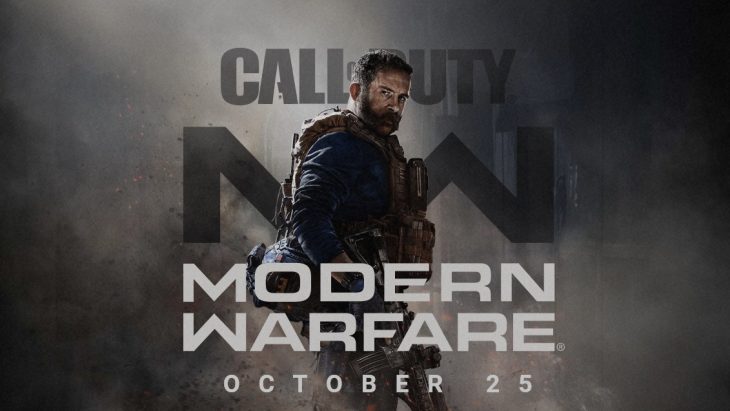 Call of Duty: Modern Warfare has topped the EMEAA physical and digital charts, even though the game was only on sale for two days of the recorded week. This makes it the best-selling game both digitally and physically for all the included regions, 43 countries in total.
A number of new titles entered the chart this week, but Modern Warfare held them off, as did FIFA 20 which only dropped one place into second this week. The game also managed to hold on in fourth in the digital only chart.
In the digital chart it was Tom Clancy's Rainbow Six: Siege that claimed second place, up from sixteenth, and Grand Theft Auto 5 that sits in third place. Rainbow Six: Siege is placed higher in the digital chart than any other, which indicates that digital sales are the main source of sales at this point in time.
The biggest new launch for the week overall was MediEvil, reaching third in the combined chart, and fifth in the digital only chart. The game is a remake of a beloved PlayStation title that was the platform's equivalent to Banjo Kazooie.
WWE 2K20 enters the combined chart in fourth place, though since it launched the game has come under heavy fire from the press and players due to the widespread glitches and bugs that became viral soon after fans first played the game. Sony has even begun issuing refunds for the game given the issues present in the release.
Obsidian Entertainment's The Outer Worlds debuted in fifth place in the combined chart, but beat WWE 2K20 in the retail only chart, showing that digital sales are what set the two apart in the end. However, The Outer Worlds was also available as part of the Xbox Game Pass, meaning some subscribers may not purchase the game for a few weeks yet, or ever if they don't enjoy it.
The best-selling games in the EMEAA with combined physical and digital sales are as follows.
1. Call of Duty: Modern Warfare
2. FIFA 20
3. MediEvil
4. WWE 2K20
5. The Outer Worlds
6. Grand Theft Auto 5
7. Ring Fit Adventure
8. Farming Simulator 19
9. Tom Clancy's Rainbow Six: Siege
10. Tom Clancy's Ghost Recon: Breakpoint